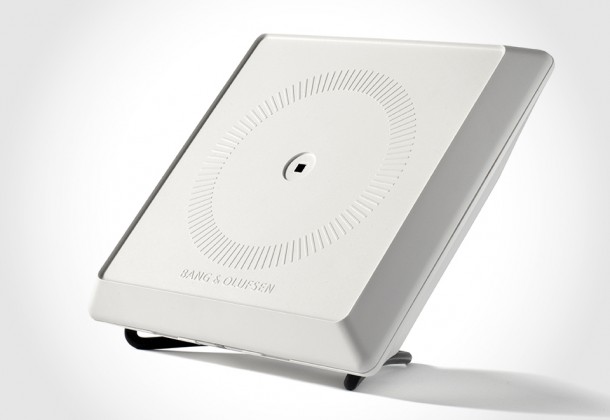 Bang & Olufsen Playmaker | US$425.00 | www.bang-olufsen.com
wireless streaming is not exactly the forte of designer or high-end audio electronics. however, the demand for wired-free music is so overwhelming that it is hard for manufacturers to ignore. Bang & Olufsen is one such high-end electronics firm that is slowly creeping into the wireless audio playground and the latest product to do so is the Playmaker. the name is itself does not hint much of what it can do but simply put, it is a wireless receiver that enables streaming of audio wirelessly via Airplay or DLNA-compliant audio device such as smartphone, tablet, Mac, PC or media server (NAS included), to just about any Bang & Olufsen speakers. this aspect of technology is certainly not new at all but like all B&O products, the Playmaker is touted as a state-of-the-art receiver equipped with a high performance Digital Audio converter that is said to be able to drive even the most powerful B&O speakers.
the best part is, Playmaker works with your smartphone, tablet or computer without the need for special app – all you have to do is use your favorite app, be it iTunes, Pandora or whatever and start sending your music through the air. apart from its wireless capability, the hardware itself features a Ethernet port, a line-in for hooking up with other music players, and a pair of loudspeakers output for linking up with your favorite B&O speakers. wrapping up the package is a design that is typical of B&O: sleek, minimalist form that when not in use, blends seamlessly with your home decor alongside with your ornamental displays. the Bang & Olufsen Playmaker is slated to hit the stores end of this month and will set you back with a premium price tag of $425 or if you haven't already own a pair of B&O speakers, there is a special bundle that comes with a set of BeoLab 3 speakers going for a princely sum of $4,310.