Energy saving bulbs outlast incandescents, but when LED comes into the scene, it proves to be the new king in light bulb longevity. Jake Dyson, son of James Dyson, founder of Dyson, thinks seven years or so of LED lifespan is way too short and set out to reinvent to prolong an LED lifespan and so he did. Meet Dyson CSYS Task Light by Jake Dyson Products, where it uses a heat pipe to rapidly draws the heat away from the LEDs and dissipate it across the length of the arm of the CSYS task light. According to Dyson, heat of up to 266 degree Fahrenheit is the main culprit in short LED lifespan. The heat damages the LED's phosphorous coating, degrading the brightness and color. With Jake Dyson's invention, the light runs at a relatively cooler 131 degree Fahrenheit, thereby boosting its lifespan by leaps and bounds.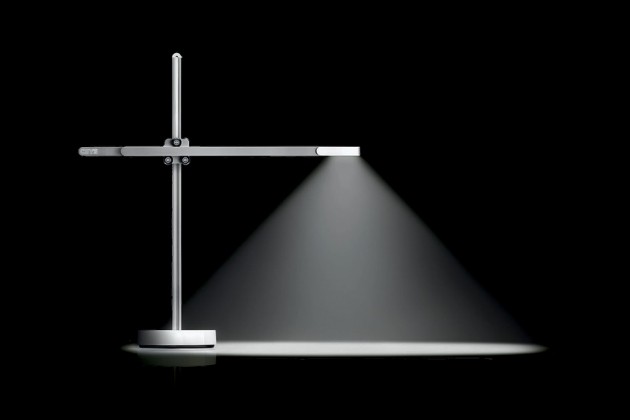 Drawing its inspiration from elevators and drawing boards, the Dyson CSYS Task Light also addresses the shortcoming of typical pivot-type design where it usually wears out over time and thus unable to hold it position. This innovative light towers like an industrial crane, CSYS task light can rotate, glides up and down, and side to side. In addition, it does away with diffuser with the use of conical reflector to enable an even spread of light, while maximizing light output. There are a total of eight LEDs packed into one end of the horizontal arm, providing 587lx of warm, white light, which are dimmable from the touch-sensitive base. The dimmer has a memory, so when you turn off the light and switches it back on, it will be at the brightness that you have left it.
Whenever Dyson has a product that pride itself in innovations, we never doubt, but as with most of the UK-based outfit's product, the Dyson CSYS Task Light is by no means cheap. Expect to shell out at least $649 if want one, but if does last up to 37 years as promised, then I supposed we can live with less than 20 dollars year depreciation – that's assuming all other parts can survive that long too.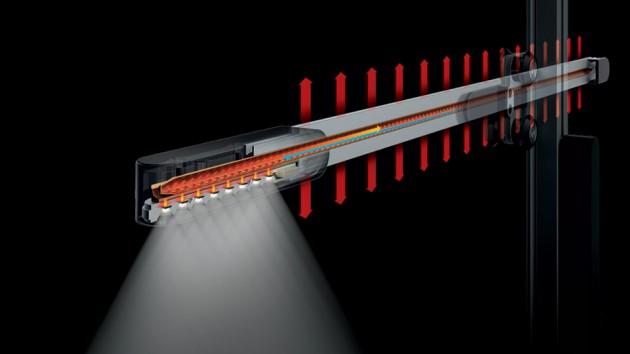 Dyson via Highsnobiety