At a time where skateboards are going the motorized path and off-road, it may seem like the once popular rollerblades have ran out of roads to travel. Well, not if Polish Aero-Service can help it. The outfit, or rather the person behind the outfit, Jack Skopinski has not only turned a regular rollerblades into a motorized one, but bestowed it with tank-like treads, so his creation, dubbed EV4 Blades, not only takes the leg work out of rollerblading but also lets you go off-road. Each rollerblade boot is powered by a 350W DC motor, affixed to the heel, which powers the track drive at the back.
Like the treads on a tank, the track is complete with road wheels and idler wheel. However, it appears to be rear-bias unlike most tanks which are front-bias (the idler is upfront in this case). Though we are not sure if the contraption has any form articulations to counter the undulating surface typical of unpaved paths. In any case, the motors are powered by a modest 26 Ah lithium-ion battery aided by 36A controllers, which affords the motorized off-road rollerblades a top speed of 9 miles-an-hour (15 km/h) and good for 12 miles (20 km) range on a single charge. No words on how long it would take for those battery packs to be charged though.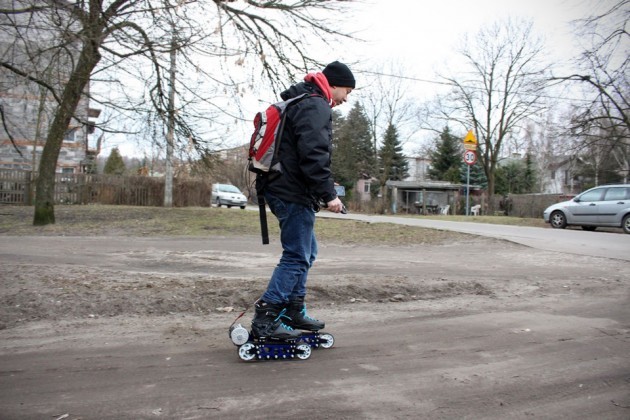 The treads are rubber and the total weight of the EV4 motorized rollerblades comes in at a hefty 10.8 lbs (4.9 kg) with batteries. So, if the battery conks out, you'd have an additional baggage to lug along for the rest of your journey. Also, we are pretty sure you can't actually pull off any stunt with this pair on. It's more like an alternative transport, which it should excel for short distances. Anywho, speed control is achieved through a handheld wired controller (a 'Y' cable we believe, since it needs to maintain same speed on both boots). Like regular rollerblades (and much like skateboards), turns and curves are tackled by leaning to the desired directions.
From what we gathered by watching the video, EV4 motorized rollerblades sure looks let a whole lot of fun, but it is not going to be cheap. According to Technabob, each pair will run you back at around $1,400. Keep going for the said video to see the EV4 in action.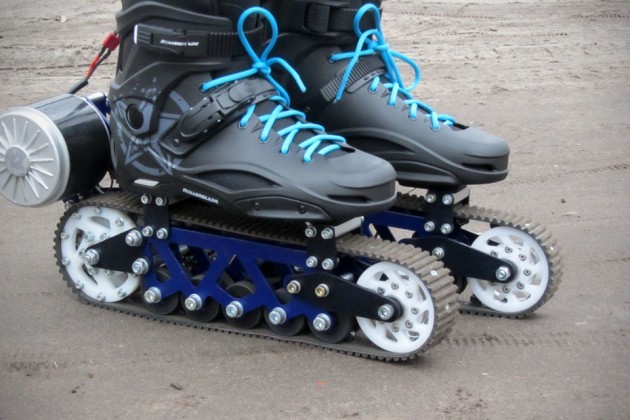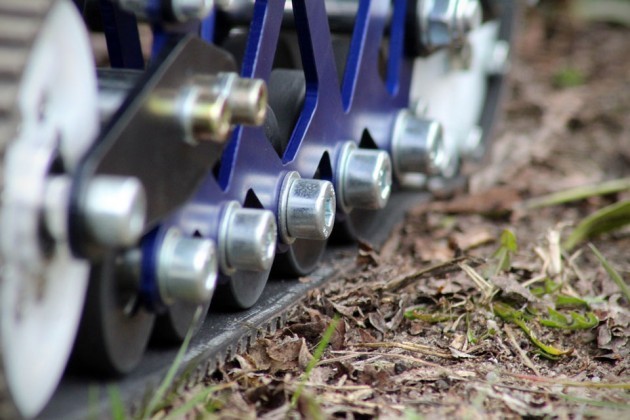 via Technabob