Electric car is synonymous with Tesla Motors and while other mainstream car makers are also making headways in rolling out emission-free cars, there is no another true Tesla compeition, until now. A rather mysterious company emerged last year, making a slew of announcements which includes a teaser of an autonomous car, the massive funding injected by Chinese's LeTV and more recently, a billion dollar factory set to be built in Nevada. And now, it has taken to CES to unveil its first "concept of concepts", dubbed FFZero1. CES has become the go-to show for automakers who want to show off their tech-heavy vehicles and Faraday Future, or FF, the company behind FFZero1, understandably won't want to be left out of the game.
However, instead showing a down-to-earth, real-life ride like other auto makers would, FF chose to unveil one you-know-it-won't-make-it-to-production vehicle with an unmistakable supercar silhouette. We shan't speculate the rationale of this move, but speaking as a person who loves car, I would rather appreciate the beauty and ignores the practicality, or lack thereof, of this beastly ride. Honestly, this car looks more like a ride that's destined for the Bonneville salt flats and its futuristic look is match only to equally futuristic features, including touchscreen-heavy fighter jet-like cockpit, a fully connected environment and "newly developed advanced materials."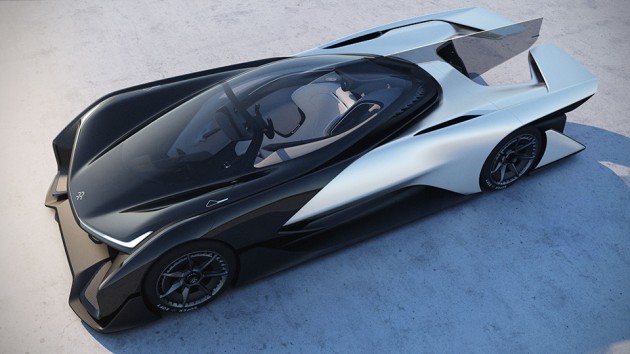 The futuristic nature of the FFZero1 is more than skin deep; it is a show of the outfit's Variable Platform Architecture, or VPA, that is totally scalable to different sizes of vehicle, drivetrain layouts, and in various different body configurations. This means the very same platform could be the underpinning for an all-wheel drive pickup truck, a two-wheel full-size sedan and anything in between. While VPA being the highlight, the startup is not about to ignore FFZero1's projected specifications and performance. According to FF, power comes from 4 quad-core motors totalling over 1,000 ponies and it can rocket from standstill to 60 in under 3 seconds before eventually topping out at more than 200 miles an hour.
It all seems too good to be true (and it probably is), but at this point, FFZero1 itself feels more like a virtual vehicle intended for Gran Turismo game than it is as a real life vehicle. Having said that, it remains to be seen if Faraday Future will be able to deliver what it promised and even if it does make it, it will still be a long, long way before you see FF rides on the road. By then, many existing manufacturers would have put more green cars on the road which could only mean an uphill task. In any case, competitions could only benefit us, the consumers.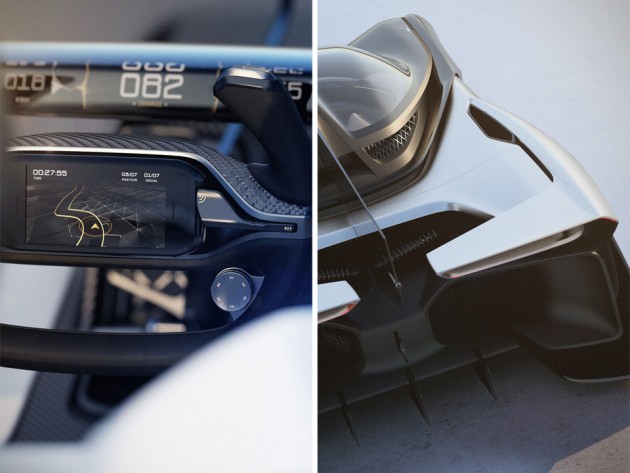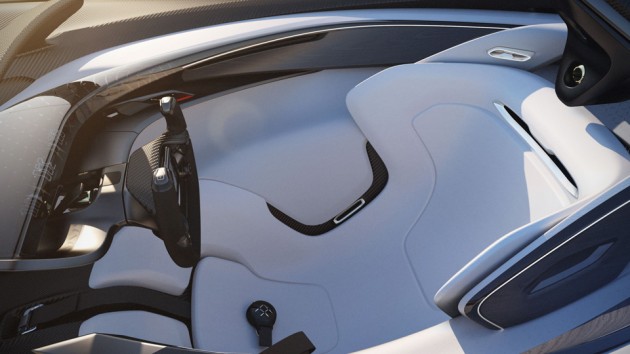 Future Faraday via Gizmodo