While Honda NSX is nowhere to be seen, Honda's luxury arm for North America has pulled the wrapped off the next-generation Honda, no, I mean Acura NSX. But, then again, that's just a matter of branding, so North America lovers for this Japanese exotic/supercar at least have something to look out for this summer when Acura opens the book for booking. Production is set to start in fall 2015, which means you can expect it to arrive later this year and it is likely to hit you with a six-figure price tag. Anyways, all those are too early to think about because what lover of this new generation iconic ride from the Japanese automaker wants to know is what it has to offer. For starter, it is stuffed with a longitudinally-mounted twin-turbo V6 unit, producing over 550 horsepower, mated to a nine-speed dual-clutch gearbox (herein, we mourn the death of stick-shifter).
The powertrain retains the three-electric motor Sport Hybrid system (SH-AWD) as introduced in the 2013 concept and so yes, this supercar will ease your eco-conscious a little the next time you put pedal to the metal. Not the perfect solution as far as green effort goes, but it is sure a good balance between factors like power, economy (maybe), eco-friendliness and most importantly, range. Aesthetically, it looks almost identical to the 2013 concept, which in our humble opinion, may not please every sports car enthusiasts. It looks kind of 'Transformers-ish', but of course, the lines of the NSX is still unmistakable and also, that exterior design there is the result of extensive testing at the company's state-of-the-art wind tunnel in Raymond, Ohio.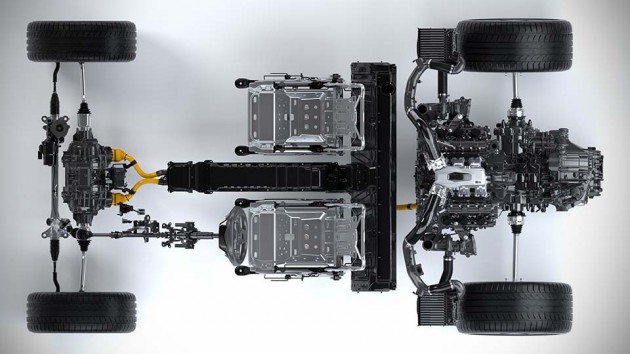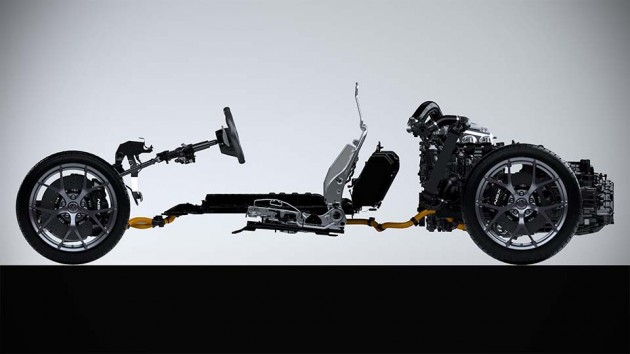 The production model now sports a series of tweaks in the final body design, including modified hood vents, new front fender vents, modified side air intakes, and an optimized deck spoiler. The production model is also a tad wider and longer and is built on top of a carbon fiber over an aluminum-intensive chassis to provide the rigidity without bumping the overall weight. On the inside, you will find a "human support cockpit" that offers "exceptional forward visibility, simple and intuitive controls, and class leading ergonomics" with special mention on the seats, which promised to provide top notch holding while not impeding on the ingress and egress (you know how those sports seats are like, don't you?).
There is also a dynamic TFT display that is said to changes in the driver-selectable Integrated Dynamics System with pertinent graphics and information and then there is the handcrafted leather dash panel, an ultra-thin, but super strong A pillar design and a low-mounted instrument panel to reduce obstruction to the driver's view. So there you have it. The long awaited (or not) Acura NSX is finally official and if you are all up for it, be sure to get ready your big-fat, check book ready this Summer. Price has not be announced, but as mentioned earlier, be prepared for a six-figure sticker. Continue reading for a few more pretty images.