Among the Land Rover models, Defender is perhaps the most widely used vehicle across a myriad of fields, including, but not limited to safari, military, and agriculture. You cannot imagine how widely it is being used and still being used today after thirty years since it was first introduced. I was fortunate enough to see for myself how Defenders are put to good use, exactly as it was designed to be used at Cameron Highlands, in Pahang, Malaysia. That place is probably the single location with the most Defenders in used, across different generations. Sadly, the Defender's glory time is about to come to an end when Land Rover's Solihull production in UK cease rolling out Defenders in December 2015. To mark this occasion, Land Rover has released three limited edition Defenders, each celebrating a different element of the vehicle's versatile character.
Kicking off the trio of limited editions is the Autobiography Edition which promises performance through a power bump from 122PS to 150PS and luxury, while comfort provided by a full Windsor leather upholstery, plus a comprehensive equipment list and a unique duo-tone paint job. Available only as station wagon (more like SUV), the Autobiography Edition will have a limited production run of just 90 units, priced at £61,500 and up (about US$93,000).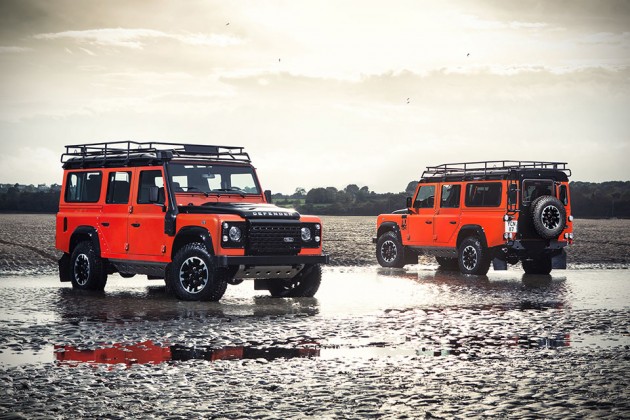 Next up is the Heritage Edition which, as the name implies, is a nod to the early years of the Defender. It comes dressed in a distinctive Grasmere Green paintwork (which you may have seen in numerous early TV shows and documentaries) and features a contrasting white roof, a heritage grille and HUE 166 graphics, recalling the registration plate the of the first pre-production Land Rover nicknamed 'Huey'. The Heritage model will be available to global markets from August, starting at £30,900, or around US$47,000.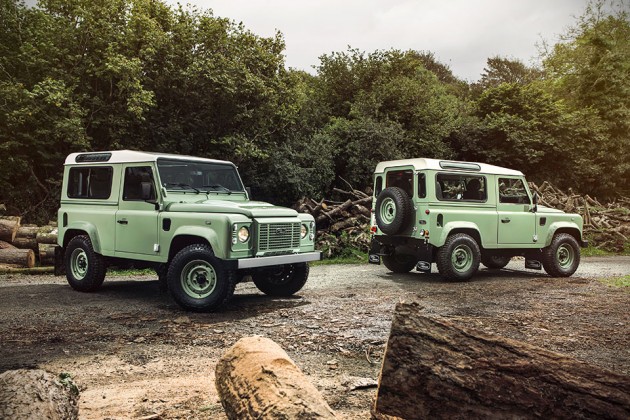 The last of the trio is the Adventure Edition which is geared towards outdoor adventure seekers and boast features like additional underbody protection, Goodyear MT/R tires, unique decals and for a touch of luxury, a leather-trimmed cabin. Expect the Adventure to be available globally, also from August, for £38,400 and up (approximately US$58,000).