BMW Motorcycles is taking its two new safety concepts to CES this year. The first is laser light, adapted for motorcycles and a helmet with a head-up display. The former found its way into the BMW K 1600 GTL concept motorcycle and is a derivation of the design from the automotive division. While laser light can be found on the company's 7 Series and i8, it is the first time laser technology has been applied to the company's two wheelers. Laser headlamps touts precise, bright and pure-white light, and has a pretty amazing high-beam throw of up to 600 meters, which is double than that of conventional headlights. In addition, laser technology has a compact, robust and maintenance-free construction that affords a long service life.
The BMW K 1600 GTL is the testbed to determine the feasibility of this technology when implemented on the bike. However, it will be awhile before we start seeing laser on bikes, as BMW admits that "the technology is still cost-intensive for use in motorcycles." The company is banking on the eventual economies of scale to bring laser to its range of motorcycle. We have little doubt, if it realizes, it will be either be a pricey option, or only on range-topping models. As for the head-up display helmet, BMW is not certainly the first. There are already independent developers exploring the technology, some even realizing it (such as AR-1 from Skully), but the difference is, BMW is leveraging on its experience on HUD found on its automobile and it makes both the head-up display and the motorcycles, so in theory, hardware integration should be pretty slick.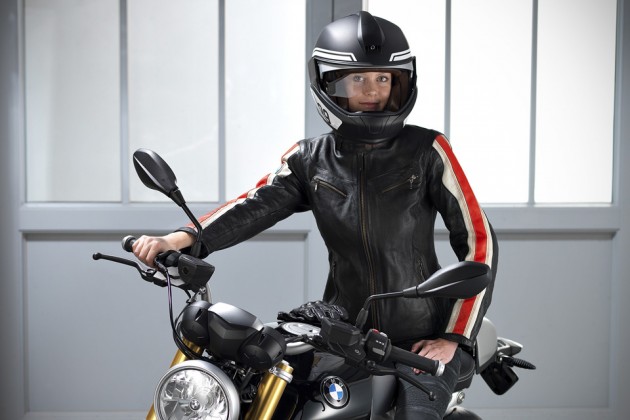 There's one key difference between BMW Motorrad's version and what the market has to offer: instead of a tiny transparent display which requires you to glance down at the display, BMW's iteration has a large piece of glass hanging just in front of the wearer's right eye – directly in the wearer's line-of-sight. The HUD is expected to display data found on the instrument cluster, including travel speed, gear selected, tire pressure, and oil and fuel level. Additional, it can also display the current road's speed limit, recognition of road signs, navigation information and even warnings of impending dangers.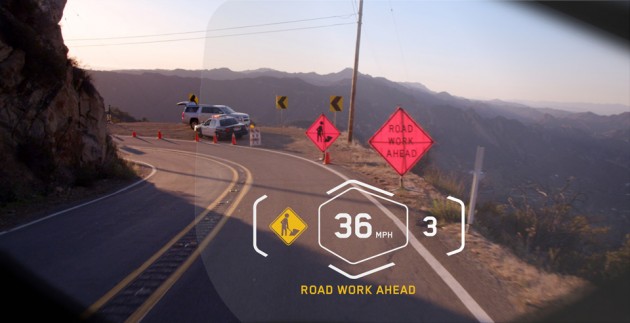 Other possibilities include integration with action camera mounted inside the helmet to record the entire journey, or a second, rear-facing camera that could project live image onto the HUD to serve as a digital rear-view mirror. There's also talk that it will allows for visualization of other riders in a motorcycle group, so you can see where your fellow riders are when riding as a group. The helmet is outfitted with a mini-computer, along with speakers, and is controlled using the BMW Motorrad multicontroller fitted on the left-hand handlebar.
Lastly, BMW's Head-up Display is designed to be integrated into existing helmets, promising not to interfere with wearer's comfort or rider safety, and it is powered by two replaceable batteries, good for five hours runtime (yay! no recharging!). Like the laser light for motorcycle, it will be a while before we will see this on the shelves as the German car and bike maker said it plans to take it to series-production "within the next few years."