High Resolution Lossless Audio is like CD music when it first hits the market. it is pricey, or at least the player is pricey. but that's about to change with the Fiio X1 Portable High Resolution Lossless Music Player that promised studio-grade sound for under 100 bucks. that's cheaper than the current lineup of iPod nano which are just regular music player. on the aesthetic front, it carries much of the X5 design which bears some resemblance to the first two generations of iPod, but only dopier – attributed by the light durable aluminum alloy construction and a more compact stature measuring just 96.6 x 57 x 14mm, tipping the scale at just 106g. beneath the beautiful exterior, it packs a high-quality DAC chip, Texas Instruments PCM5142, as well as Intersil's latest ISL 28291 amplifier buffer that allows it to drive headphones with impedance of 16-100 ohms.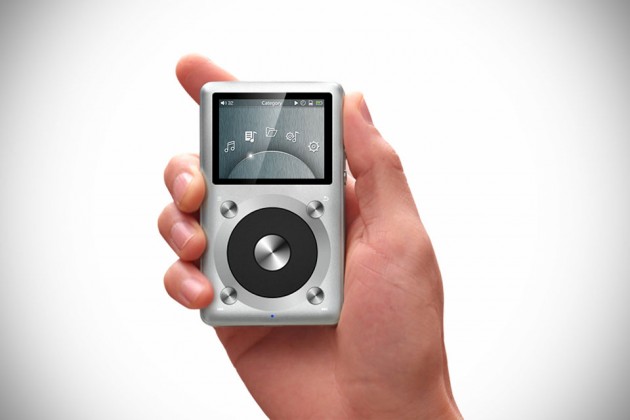 speaking of headphone amp, users can either choose to have the headphones driven directly or through line output mode (switchable via on screen menu), and pairs it with external headphone amplifiers. additionally, it touts support for nearly all types of lossless formats – APE, FLAC, ALAC, WMA, WAV – at up to 192kHz/24-bit resolution, in addition to the usual formats such as mp3, mp2, aac, and ogg. further on the hardware aspect, the scroll wheel has a textured rubber for ease of scrolling, flanked by metal buttons. the OS is optimized around the scroll wheel and features a new user interface, customized for high-res DAP and has selectable color themes.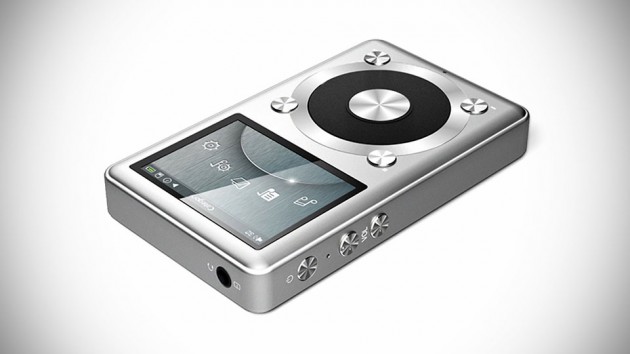 other highlights include a 2.0″ TFT Color LCD with 320 x 240 resolution, microSD card slot supports up to 128GB card, 3.5mm headphone/line out port, LED indicator light, built-in 1,700 mAh lithium polymer battery for up to 11 hours of playback, upgradeable firmware via microSD card, supports gapless playback and on-device deletion of tracks, user defined sleep timer, volume on preset (a nice touch there, so you won't have a shock turning it on), hearing protection to guard against hearing damage, port detection automatically pause music playback upon headset disconnection, and MOS Switch works with ultra high-fidelity ISL4405 to eliminate on/off pop noises.
about the battery life, Fiio promised future optimized firmware upgrade will enable 12-15 hours of playback, but no word on when the 'future' will be. the Fiio X1 Portable High Resolution Lossless Music Player is offered in a choice of silver or champagne and retails for $99.99. if it delivers, the X1 will be a seriously affordable high-end audio device.