As far as consumerism goes, one cannot underestimate the power that a pop artiste wields. Take for example, Rihanna, who made a tweet that says "listening to ANTI." ANTI, for the uninitiated, was then yet-to-be-released album. While in most cases, a tweet like such would probably garner the usual likes and retweets, Rihanna's did something different. It causes a FRENDS x Dolce & Gabbana's headphones to sold out within 24 hours. The tweet may seem innocence enough and at that point, Rihanna was probably hoping to promote ANTI. Instead, the tweet which was accompanied by a photo of herself wearing a pair of gold, jewel-encrusted headphones.
The story went that the Internet managed to track down the headphones and the rest, as they say, was history. Usually, things that sold out are either of limited quality or crazy cheap, but in the case of FRENDS x Dolce & Gabbana Embellished Leather Headphones, it cost a whopping $8,950 – it was neither limited edition, nor was it anywhere remotely cheap. It sells anyways, thanks to Rihanna. FRENDS' personal audio gears are not known to be audiophile-grade stuff, which if it did, then perhaps it could be worthy of the sticker. Dolce & Gabbana, on the other hand, is not a designer label closely associated with headphones either. So it makes one wonder: why the hell is this pair of blinged audio cans with integrated tiara so pricey?
The secret lies not so much in the sonic quality, but on the materials used, which is composed of nappa leather, Swarovski crystals and pearls, as well as gold-plated brass fine ornament work, and it is handcrafted in Italy. At the end of the day, we wonder if the now-owners of the FRENDS x Dolce & Gabbana Embellished Leather Headphones really want the hardware or just some mindless fandom at work? Regardless, there's no doubt Rihanna inadvertently helped FRENDS and Dolce & Gabbana made some quick sales for an item which would otherwise go on a slow sale. So I guess, it was a free advertising for the two brands? Talked about star power.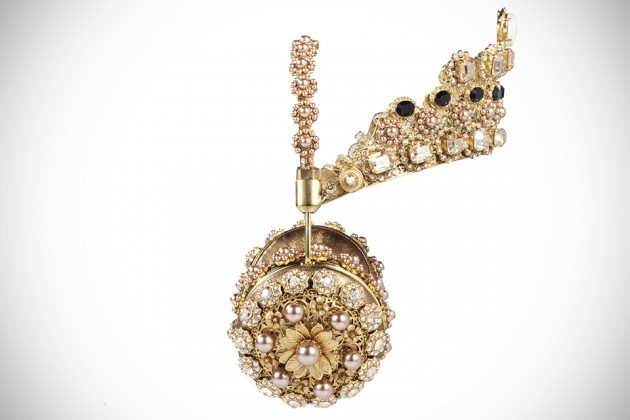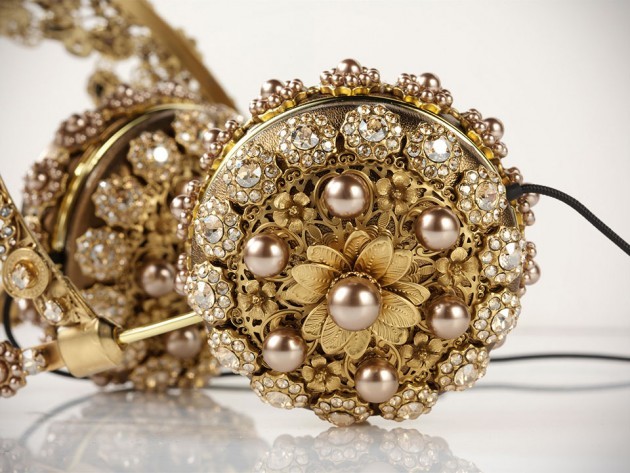 via Luxury Launches