How do you draw attention to officially licensed Game of Thrones paper products like the limited edition collection notebooks? For Moleskine, it is to create the kick-ass Game of Thrones opening sequence with paper cutouts. And make no mistake here, there's little animation involved even though the Milan-based studio behind it, Dadomani, is essentially an animation studio. The result is nothing short of awe-inspiring and while I was watching the video, I was kind of immerse in it, forgetting that the video isn't the actual CGI opening sequence. Though, the opening soundtrack did help a little in that 'immersion' I spoke of.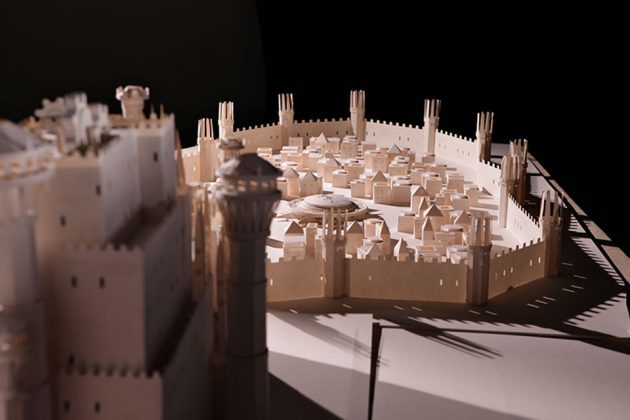 Dadomani crafted the entire model of the fortress at King's landing in all its 3-dimension glory with papers, painstakingly cut out to a tune of 7,600 individual pieces. The setup even include moving cogs and gears, as well as retracting medieval structures just like the original opening sequence of the fantasy TV series. The cinematography mimics the TV show's with the camera panning from the village backing up to the fortress, and eventually, the entire set "retracts into the ground" and the camera pulls away (think zooming out in Google Earth) to reveal the overview of the Game of Thrones's map which turned out to be on the pages of the four limited edition Moleskine Game of Thrones notebooks. Pretty clever, right?
Keep going to catch the video, as well as another on the making of the video.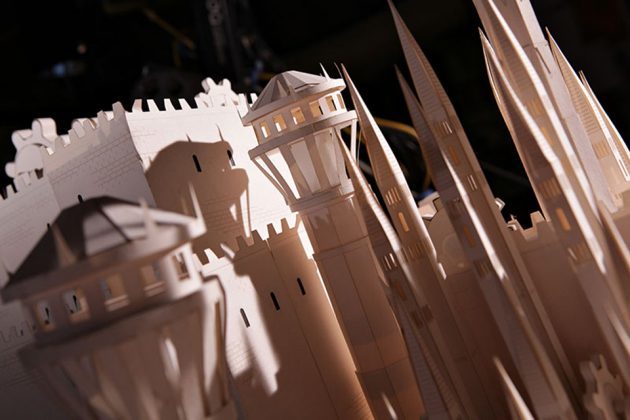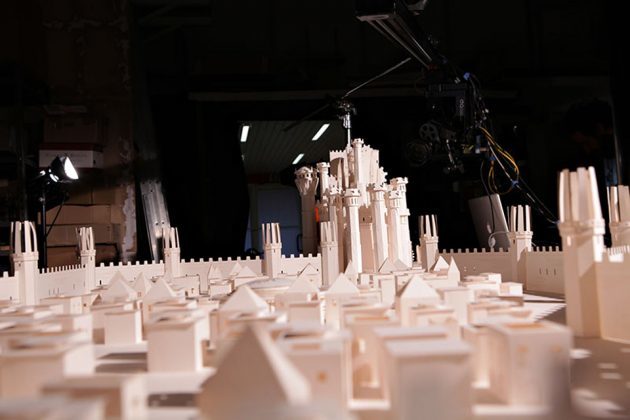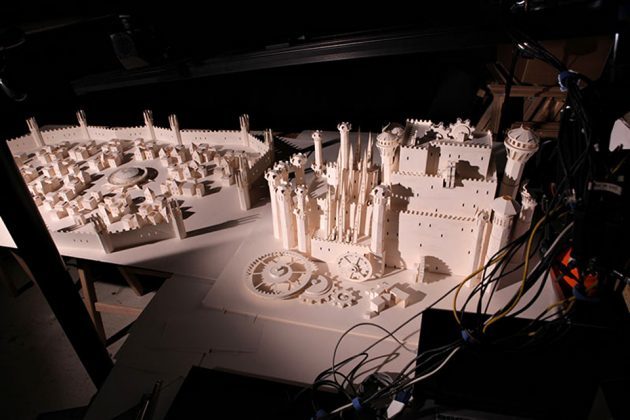 Images via Dadomani
via Design Boom