You know those engines on Boeing 737? Yeah. Those are engines you'd avoid when they are fitted on a working aircraft, hot and ready to go, but this one here is one that you want to sit in. Created by Fallen Furniture, the 737 Cowling Chair, as it is called, is not actually the engine itself but the cowling of an engine pulled from a Boeing 737 (year not specified, though) and converted into a cocoon-like furniture. The result pretty much speaks for itself, which if you haven't got a clue already, means it is pretty damn awesome in our books.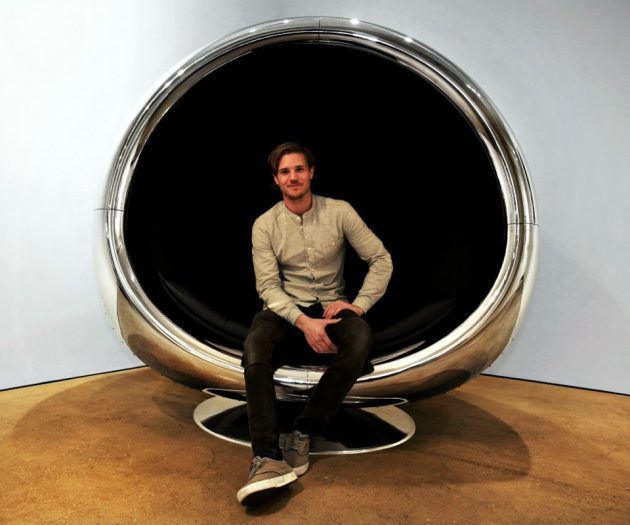 This beauty is massive, like really, really massive. It measuring a cool 2 meter (6 feet 6.74 inches) tall, which includes a highly polished spun aluminum base, and 2 meters (6 feet 6.74 inches) wide and 2 meters (6 feet 6.74 inches) in depth (basically, it is roundish with a 2 meters diameter). The designer really leave no details spared; the chair exterior is composed of a lovingly hand mirror polished cowling and a high gloss finished shell, and on the inside, is a luxurious cocoon of dark leather of the highest quality.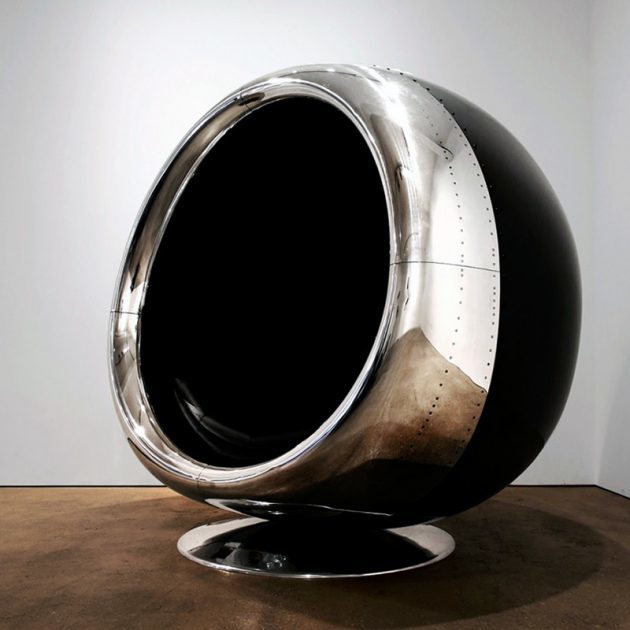 There's no mention of the price; the website invites prospective buyers to enquire about it, but a seat of such mega proportion and this level of novelty would certainly not be cheap. However, while the price is a probable hurdle, it will be the least of your worries cos' there will be another even bigger issue (like literally) if you eventually acquire it and my friend, is the size of this thing. Clearly, this chair is not going to fit through any standard doors. Unlike the giant-ass TV we saw a couple of years ago, which includes installation and delivery on a Hummer, you will have to crack your brain on how to get through those walls.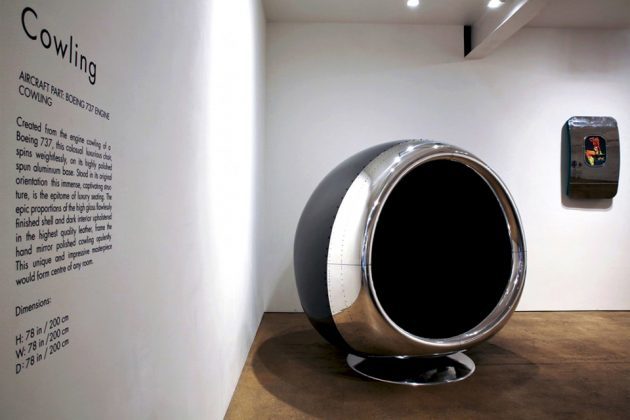 Images via Fallen Furniture