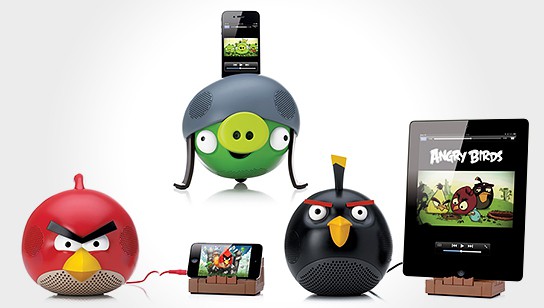 (credit: Gear4) Gear 4 Angry Birds Speaker | from £49.99 | www.gear4.com
the force of the angry avian creatures is strong. what started out as a 99 cents game on iPhone has progressed to invade iOS devices cover, plush toys and now Gear4, the UK-based accessories maker who first brought to you the cases for iOS devices, is ready to unleash the angry avian and its friends in the form of Angry Bird speakers – a trio of them to be exact. the range includes the star of the game, the red bird, helmet pig as well as the black bird.
the first of the trio, the Red Bird, is a 2.1 system designed for use with any device that accepts 3.5mm plug. it features a separate speaker system and stand that can hold anything from your phone to your media player to your tablet. the Angry Birds Speaker – Red Bird is also the less-pricey among the three at £49.99 (about US$82). the second in line is the Helmet Pig which is an iPhone/iPod sound dock. not much info except for that it is a 2.1 system and will comes with remote control. the Helmet Pig has less wallet-friendly pricing of £69.99 (about US$115).
last but not least, is the Black Bird. like the Red Bird, it has a separate speaker system and stand (in this case, a dock). the Black Bird is a tad more versatile as compared to the Helmet Pig as it is designed for used with all iOS devices, including the iPad and also come with a handy remote control. the Black Bird has a retail price of £69.99 (about US$115). no detail if the latter two devices will be able to hook up to your computer for syncing and charging, though we surely hope it does for that kind of prices. no word on the exact availability of these speakers yet.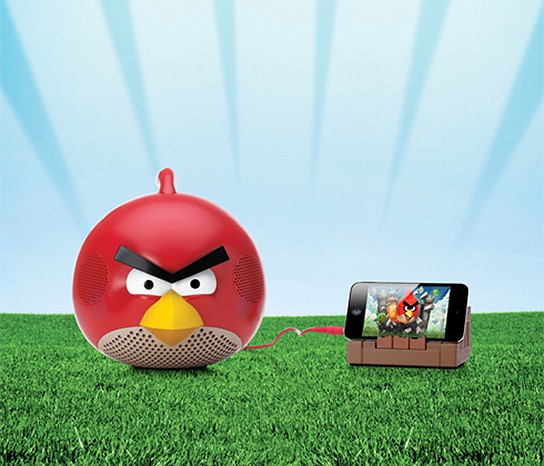 (credit: Gear4) less pricey of the three, and compatible with most music players that accept 3.5mm plug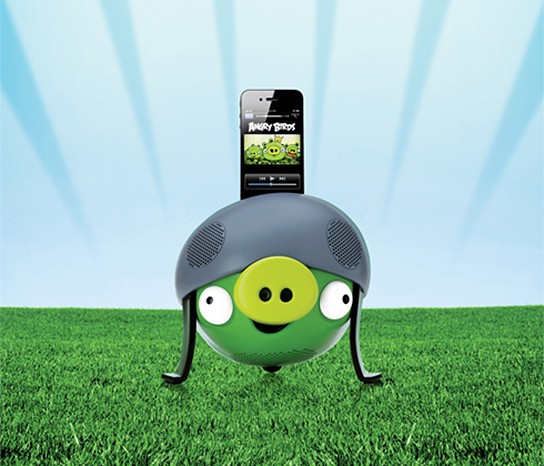 (credit: Gear4) Helmet Pig is an iPhone/iPod dock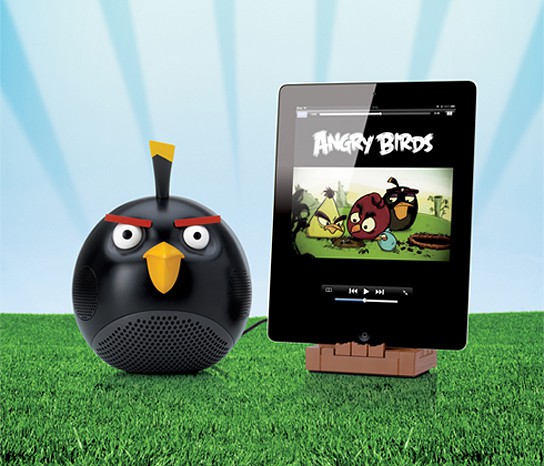 (credit: Gear4) Black Bird covers all your iOS devices, including iPad