It has long been proven that solid wood offers the best resonance, which is why the best acoustic instruments and some of the world's best sounding speakers are crafted in wood. Now that you're reminded of the fact on the goodness of wood, here's another pair to join the handful of wood-themed headphones, the OEHP .01 Solid Wood Over Ear Headphones from Grain Audio, for your consideration that's if you're in the market for a wooden headphones. The wood found on the OEHP .01 is not just any wood. It boast distinctive grain patterns which means no two are the same and the wood used is grain matched, FSC certified solid walnut with hand-applied oil finish. Each earcup is home to a 40mm proprietary driver with Neodymium magnet and a CCAW (or copper-clad aluminum wire for the benefit of non-geeks) voice coil, which Grain Audio said will deliver natural sound with none of the fakes – just as the artist has intended.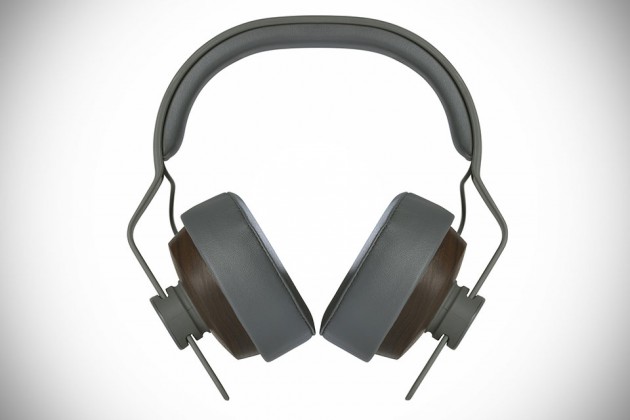 At this point, we do have to point out that the awesomeness of the output also depends very much on the quality of the digital music files or in the case of a turnable, the cartridge and stylus, and also the recording quality of the record. The reason why we say this is, often it is not a pair of cans that's not up to par, it is the music that's not encoded properly or of inferior quality that breaks the headphone's awesomeness. Anywho, the OEHP .01 Solid Wood Over Ear Headphones comes standard with an inline remote with integrated mic for music control and taking calls, a pretty soft carrying case and a 1 ¼ phono adapter.
At $199, the Grain Audio OEHP .01 Solid Wood Over Ear Headphones does not quite fall into the affordable cans category, but for those who have used or have auditioned Grain Audio's product will know what they are getting into. If you're on the fence about its audio quality, you can hit up Grain audio retails in NYC, Massachusetts, San Francisco, and hear it for yourself.