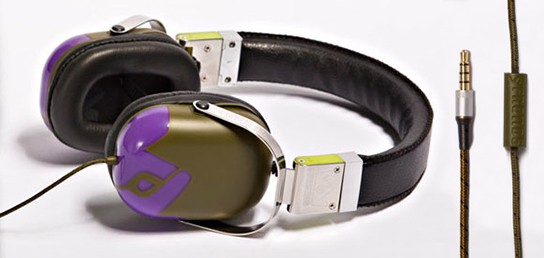 FREND The Classic | US$TBC | www.wearefrends.com
another cans coming soon to us. ain't we're lucky? a bunch guys decided to band together to create this brand called 'FRENDS'. that's friends less the 'i'. there is a line of personal audio products coming soon, ranging to headphones to clip earphones.
this particular model, dubbed The Classic is works with both iPhone and Blackberry, and features a multifunction mic (with play/pause, next, answer/hang-up)m, 2mm fabric cord (thank goodness), whip-stitched padded head band and ABS sleeved hardware.
on the audio hardware department, it has 40mm drivers with a frequency range of 20-20,000Hz. strangely, these cans are for use with smartphone which i find it rather odd. don't we usually use earphones for that? if i wear this i might tempted to say 'good evening passenger, this is your captain speaking…' well, you know what i mean.
nevertheless, this looks like a pretty awesome set of cans and the best part: the fabric cord, yeah! finally, someone decided to relieve us of the tangles of cords of a typical headphones. woo-hoo!