If you watch a lot of sci-fi movies, you may have come across a scenario or two of a person unpacking a drone and simply threw it into the air and it start videoing or surveying the area. Well, the Hover Camera developed by China-based Zero Zero Robotics you see here is not that kind of sci-fi drone, but it is perhaps the closest thing you can get now. As you can see, it doesn't even resemble a drone at all. It is powered by four rotors which are shielded by a lightweight carbon fiber frame that protects the craft and prevents serious injury and damage to people and properties in the event of a crash. The most interesting aspect of the Hover Camera is, it is a true fully autonomous aircraft.
Once power up, the drone will automatically hovers as soon as you let it go in the air. Though, you can't throw it let you see in sci-fi films. Still, the aesthetic and the promised of a truly autonomous flight are pretty much future stuff. Zero Zero Robotics is founded by former Twitter software engineer M.Q. Wang, who also serves as the company's CEO. It is not a new start up either. In fact, Zero Zero Robotics, which now has around 80 staff, has been developing Hover Camera since 2014 and it is not until now that it breaks silence, so to speak.
Wang explains, "I personally think a lot of great ideas suffer in the end because it was over promised and under-delivered" and understandably, Zero Zero Robotics will not follow the footsteps of those and hence, the company has been diligently prepping itself so that it can deliver what it have promised. Like I said, the drone is, aesthetically speaking, futuristic and it sports an oblong form that can be folded into the size of a book, to be stowed away for transportation. The craft is powered by a Qualcomm Snapdragon 2.3GHz quadcore chip and does all the data crunching onboard, including digital image stabilization. The onboard camera is capable of capturing 13MP stills and records in 4K, and it packs a sonar, as well as a barometer to enable precise, stable hover.
At a glance, the sight of a hovering (or flying) Hover Camera is pretty surreal. It looks like a rectangle piece of object is floating on its own. Unlike some competitors, Hover Camera does not use Bluetooth to 'latch' on a person it is following; instead, the onboard facial and body condition, along with sophisticated AI algorithms enable the craft to do so. We read that Zero Zero Robotics have rolled in $25 million in funding from investors over the past two years and its first product, the Hover Camera, is due to be launched this Summer. And the price? Under $600 is what we have heard.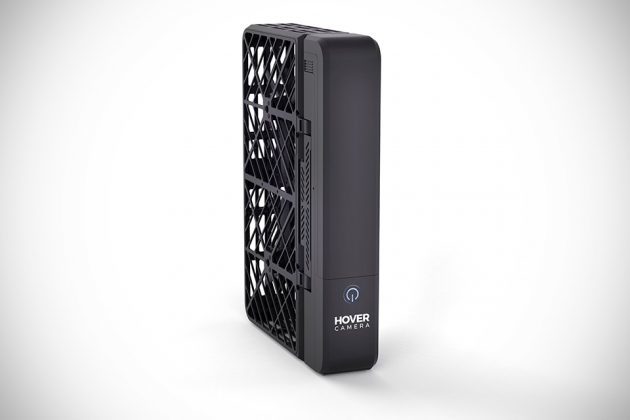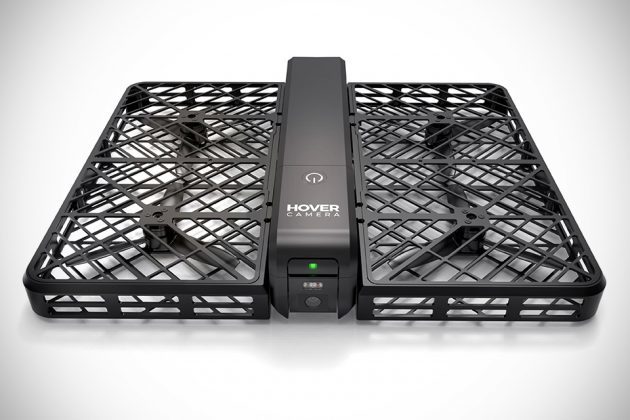 Images courtesy of Get Hover (Zero Zero Robotics).
via MarketWatch