To be honest, I am not 100 percent sure what this fiery pit of Death Star does, but it looks pretty rad to us, regardless. Certainly, you are not going to BBQ over this rusty thing, right? And it wouldn't make sense if it is for warmth, cos' you probably feel warmer indoor. Like I said, it is super cool, nonetheless. Despite how cool it is too be able to set the "planet-size" space station on fire, you can't actually buy this particular example. Apparently, this is a product of a high school welding class and somehow, it ended up in an auction and someone won it.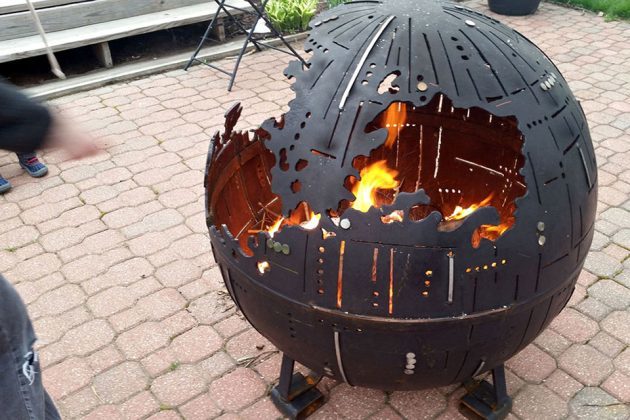 And believe it or not, that someone gave it away to one Reddit user by the handle of Alphacodemonkey, whom had fired it up a day earlier and posted the image of the glorious burning space station on Reddit. Needless to say, it has gathered much attention from the community and the Internet. There's alternative though, if you really want one. You can find the another version created by an 84-year-old man being sold by his granddaughter on Etsy (KG Fire Pits).
Called "Custom Designed Death Star Fire Pit," this unique, buyable Star Wars-themed fire pit is available as custom order in two sizes: 30 and 37 inches, but be warned that it does not come cheap. Expect to part with $1,000 of your hard-earned dough if you want one and that's excluding the necessary shipping. Speaking of shipping, it is only limited to resident of United States. Makes sense. Who would drop serious money to ferry a piece of shaped steel across the world? Probably no one. So, the rest of the world can only read in envy. Damn you, freight services!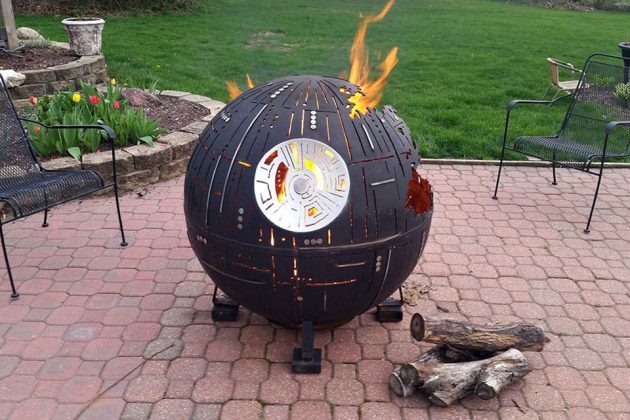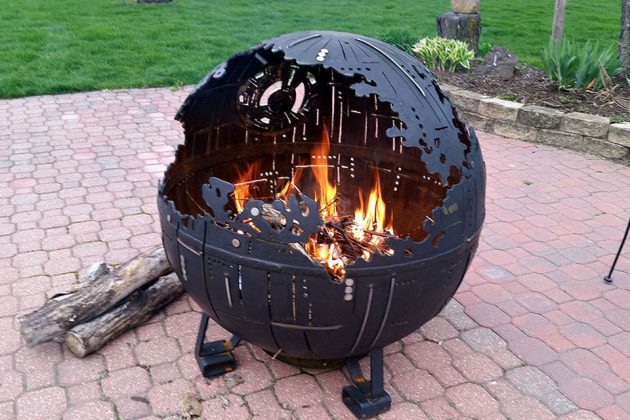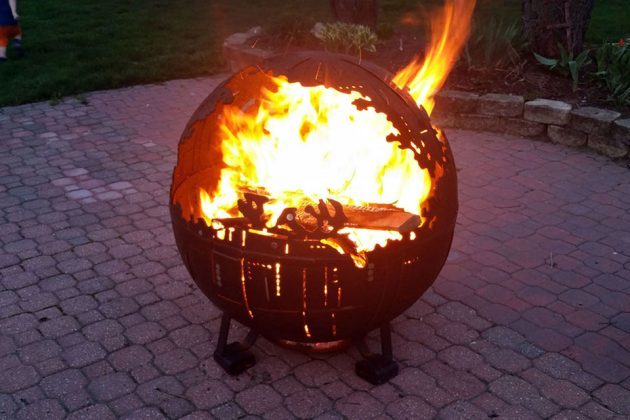 Images via Imgur (Alphacodemonkey) via Digital Trends.
via Digital Trends