You must be a diehard fan and have serious obsession over Ellen Ripley (played by Sigourney Weaver) if you have noticed her hi-cut footwear she wore in the movie Aliens. We didn't even look. But since may have, we have both good news and bad news for Ripley's fans. First, the good news: Reebok had released a limited edition shoe wore by the character called Alien Stomper Hi on "Alien Day," which happens to be on the April 26. As you may have imagined, they were all snapped up when it went on sale at noon – all 426 pairs of them. Why 426? Well, it was "Alien Day," isn't it? And 426, for the uninitiated, was the name of the planet (LV-426) in the first two flicks.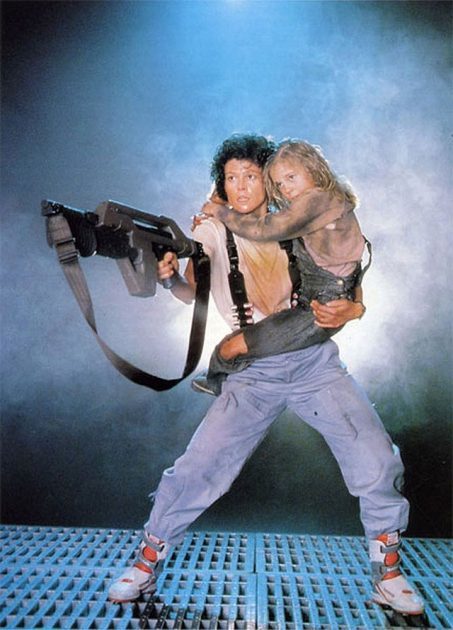 Anyways, I bet Reebok did anticipated that the shoes will be hot, but what it probably didn't expect was the hoo-ha it created when the commemorative sneakers was announced. You see, the sneakers was categorized under "Men Classics," which means it is for men, and as we all know, Ellen Ripley is a woman. That definitely didn't go down well with the Internet and hence, the hoo-ha that ensued. But hey, I am not butt hurt by it, after all, Ripley could have wore men's shoes. Well, it was the future, wasn't it? And in future, anything could happen (like alien bursting out of human's chest?).
The real issue was, the shoes was under men classics, which clearly not everyone was amused. According to io9, Reebok has since clarified that the design of Reebok Ellen Ripley's Alien Stomper Hi is actually unisex and it was made in sizes between 3.5-12, which means both sexes, and anything in between, can wear. You know what? As we said, we are not butt hurt by this fiasco; the real problem to us is 426 pairs. Worldwide and 426 pairs? Clearly, some fans are fuming right now.
All images via io9.
Ellen Ripley image: Twentieth Century Fox Film
via io9