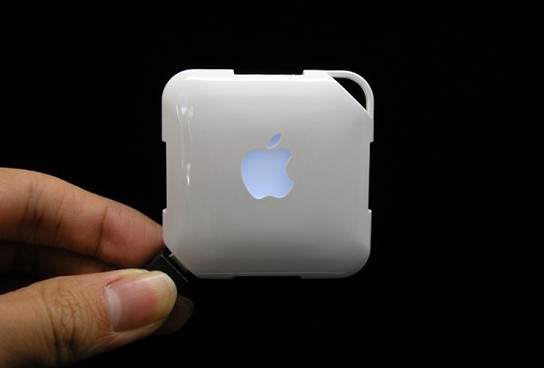 (image credit: M.I.C.Gadget) iHub USB Hub | US$6.00 | store.micgadget.com
there is something missing from the numerous official Apple peripherals and accessories, and that's the USB hub. being an Apple fanboy, you probably been lamenting why Apple doesn't has Apple-branded USB hubs. fret not. Apple doesn't have, but the knock-off Apple has it! introducing the iHub, a 4-port USB hub with plastic enclosure complete with a glowing Apple logo. we wouldn't call it a knock-off since Apple doesn't really has USB hubs in their product line. well, the use of the official Apple logo is altogether another matter.
looks pretty cool. the iHub only cost $6 and is available via M.I.C.Gadget Store.