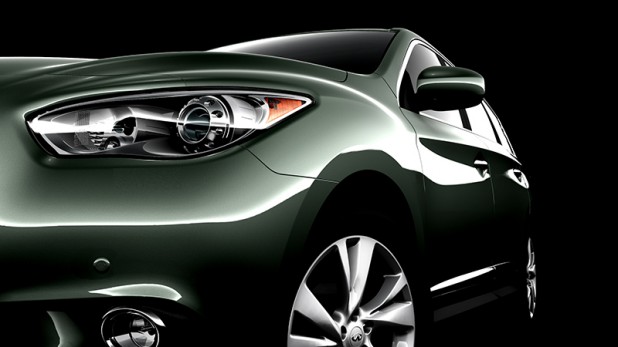 2012 Infiniti JX Crossover | US$tba | www.InfinitiUSA.com
like an eager youth, Infiniti can't wait to tease us with its new luxury crossover concept's, the Infiniti JX, image. this first image is among the many others that Infiniti will roll out over the next seven weeks. we promise to update this post with any new images as soon as it turns up. the new JX will Infiniti's answer to luxury family vehicle – a crossover (or some called it SUV), to be exact – that Infiniti believes is lacking in today's market. this luxury seven-seater crossover will be officially unveiled at the 2011 Pebble Beach Concours d'Elegance on the August 18, after which the production version (dubbed the 2013 Infiniti JX) will make its appearance in the Los Angeles Auto Show this November. more images after the break.
[ad#Google Adsense-text-468×60] [UPDATED – August 22, 2011] tease is over, so wait no more. hit the jump and enjoy the images of this beautiful concept. remember to click on the image to view larger version.
SOURCE: Infiniti