remember the movie, i, Robot? well, the Keecker personal robot here may not be on par with Sonny and gang featured in the movie, it is as close as you can get for now. this Android-powered, cute little companion will tag along with you around your pad and is capable of projecting contents in your smartphone onto any surface, which means you can play your smartphone games – using the handset as the controller and the wall as the display, watch a video off the wall, listen to 360-degree immersive audio, make a video call as you roam around the house, projects an art piece on the wall for your guests' appreciation, and it also doubles as home environment monitor, keeping tab of your pad's temperature, humidity, sound level, light level, CO2 and more.
whether you are at home or half way round the world, you can access all your home information through an app for both Android and iOS devices (or web-based app for other devices). you can even visually inspect the inside of your home by remotely moving Keecker around, seeing and hearing everything as far as Keecker can reach. it can even virtually check on your kids, talk to them when you 'see' them, thereby creating a much missed presence whenever you are away. in short, what the Keecker Personal Robot can do is limited by your imagination. on the hard spec, this 16″ x 25″ minimalistic robot features advanced motorized wheels with tracks that help it to get around, a 1TB onboard storage (to be confirmed) which can be used for storing multimedia contents, and a rechargeable battery that will keep it powered for several days.
so how much will this awesome futuristic digital butler cost when it becomes available? well, exact number were not provided when it surfaced at last week's CES, but according to its maker, it is pegged with a (bank-breaking) $4,000-$5,000 sticker. ouch.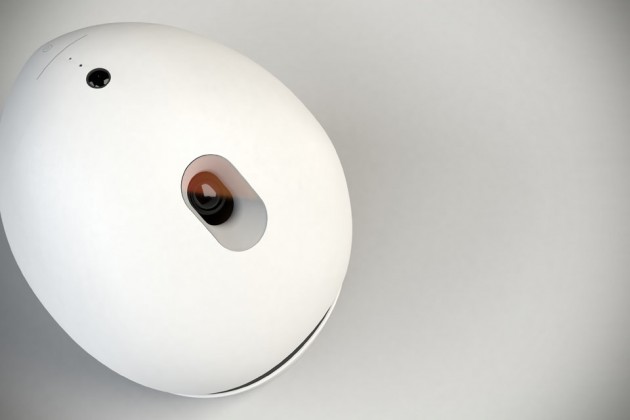 Keecker via Gadget Review