So, it happened. Lakers star player Kobe Bryant is officially retired after 20 years in the court. With five NBA championships under his belt, the 37-year-old athlete's career is somewhat of a legend which wraps up in a fairy tale ending with the Black Mamba dropping 60 points in the NBA Finale. Now that his time on the court has come to an end, Lakers presented the man and his wife, Vanessa, with a pair of commemorative retirement rings created by Jason of Beverly Hills.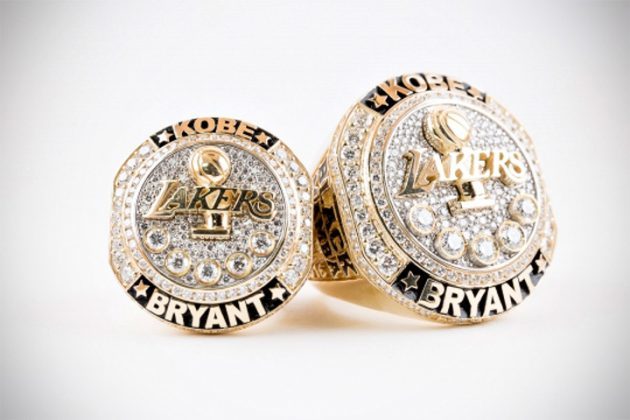 Jason of Beverly Hills is, of course, no stranger in creating such lavish diamond pieces, having created the Golden State Warrior Rings and striking one-off pieces for big names like Al Saud of Saudi Arabia, Jennifer Lopez, Kim Kardashian, Sean 'Diddy' Combs, Princess Latifa, Matthew McConaughey, as well as the late Michael Jackson. So, as you might have guessed, the rings are pretty much as lavish as it is opulent which makes it a fitting retirement gift.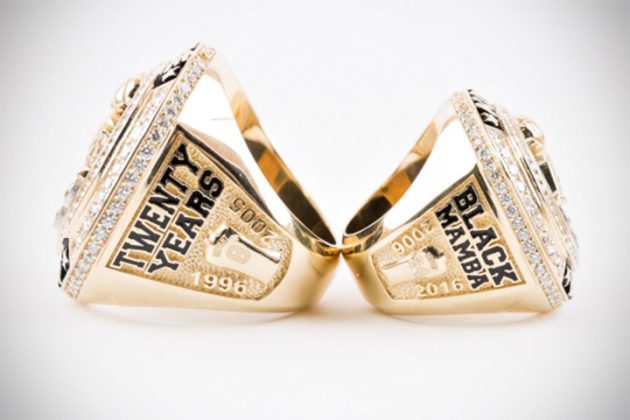 The said retirement rings, which were presented to Kobe and Vanessa Bryant before the Mamba's finale game on Wednesday, April 13, are finished in 14k yellow gold and embellished with the luxe-requisite diamonds in a variety of sizes – including five larger ones to mark the number of championships win in Kobe Bryant's career in NBA.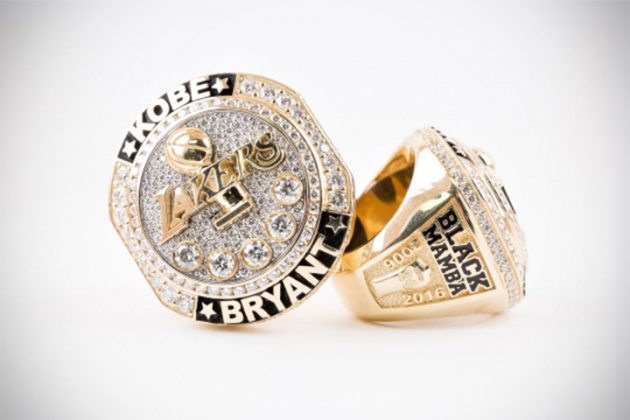 The rings also features Laker's logo on the top, his "Black Mamba" moniker along with the years and jersey with his numbers on the sides, and finally, rounding up with a piece of snakeskin on the ring's underside as a homage to his alter-ego, Black Mamba.
No words on how much the pair cost. Not that they can be bought, but the cat in us is pretty curious about how much Lakers have coughed up for its now-former star player to the man's final day in the court. Whatever it is, it is surely one pricey retirement gift.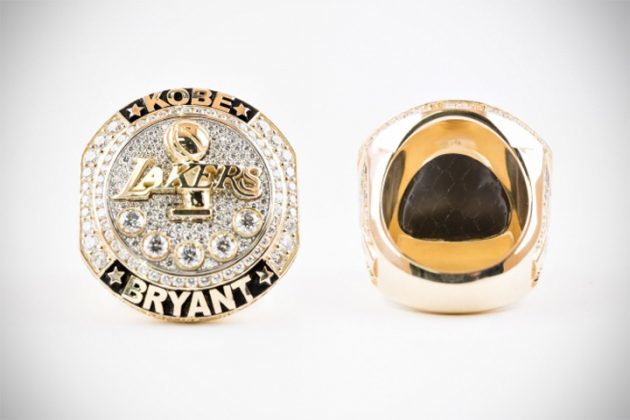 Images via NBA/Jason of Beverly Hills
NBA via Baller Status