Arguably one of the most iconic structures in our lifetime, The Disney Castle finally gets immortalized in LEGO bricks. The LEGO 71040 The Disney Castle announced recently is made up of a whopping 4,080 pieces and comes with five delightful (or not, depending on your inclination) minifigs of equally iconic characters, including Donald Duck, Daisy Duck, Minnie Mouse, Mickey Mouse and Tinker Bell. This plastic brick model is a replica of the Walt Disney World Resort Cinderella Castle (funny how Cinderella isn't part of the minifig entourage) and boasts accessible castle rooms across multiple levels accessible from the back.
Expect to be greeted by intricate and detailed facade with stone bridge, clock, wide arched entrance, ornate balconies, spired towers, and a four-story main building and a five-story, golden-spired main tower. In The LEGO 71040 The Disney Castle opens up the world within the castle for your admiration, or if you will, play. It even boasts a balcony with 2 stud shooters for you 'launch' fireworks to begin the magical journey. The castle is huge, measuring a cool 29 inches (74 cm) tall, 17 inches (44 cm) wide and 12 inches (31 cm) in depth when completed.
Besides making room for this enormous iconic fairy tale building, you will also need to set aside $349.99 if you wish to purchase it because that is how much LEGO is asking in return for your fairy tale dream come true come September 01, 2016.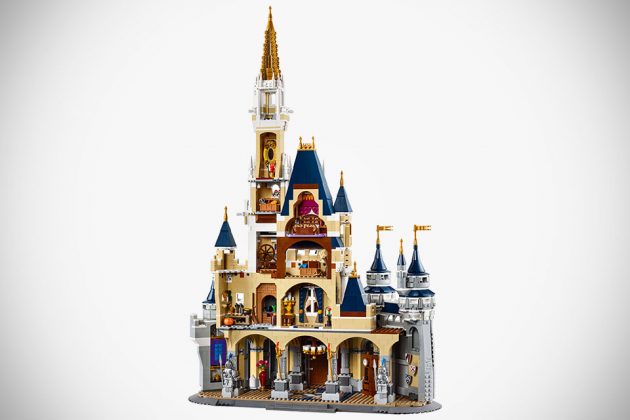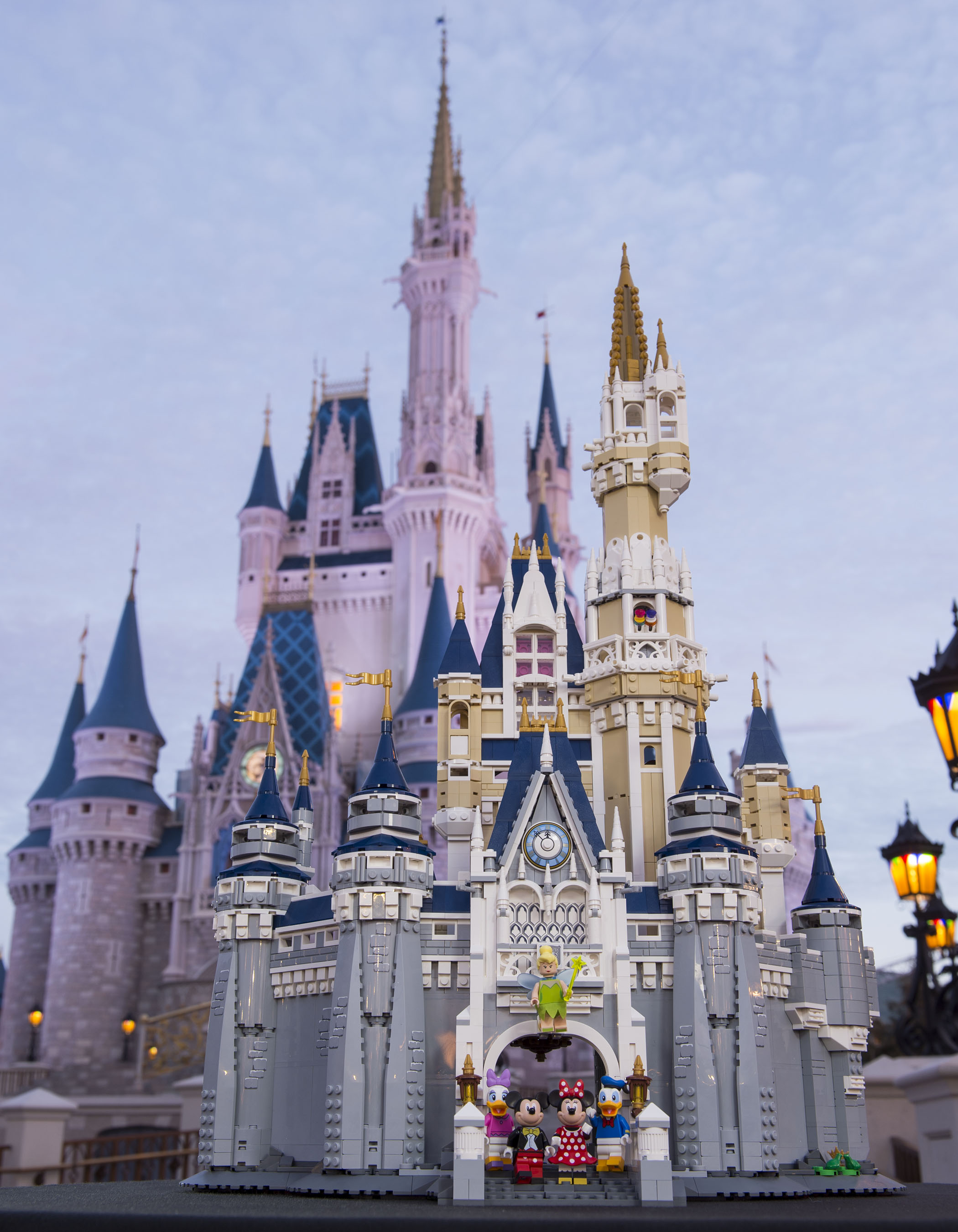 via FBTB