if you have been following our blog, you probably have read about Snap, the accessory that don't want to be obsolete just because you switch up make and model of smartphone. well, the Logitech case+ works along the same line, but instead of not wanting to be obsolete it wants to be the only iPhone case you ever need as long as the Apple handset in question is either the 5 or 5s. the case, which is made of plastic with a large brushed metal back, serves as the base of this unique, multi-solution case. obviously, the primary function of the case is to protect your phone while looking pretty, but it has other expanded functionalities too, depending on the magnetic attachments it is used with. the magnetic attachments include a leather cover (+tilt), a juice pack (+energy), a in-vehicle mount (+drive), as well as a wallet (+wallet). keep going for more details of each of the attachments.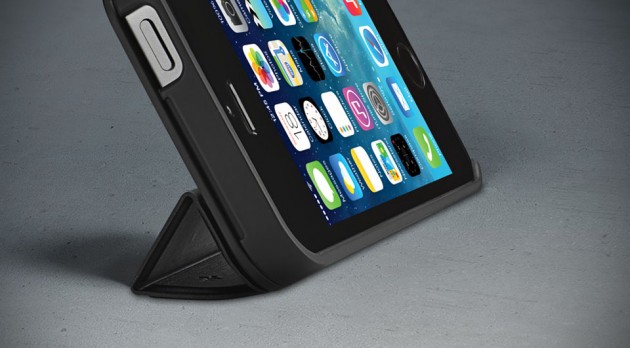 the +tilt is essentially a smart cover-like leather cover, except that it goes on the back of the device as oppose to the front like on the iPad. it can folded to double as a kickstand for your iPhone and when detached, it can serve as a handy cord wrap for your earbuds. the +energy is a 0.68″ or 17mm thin external battery pack that snaps right on to back of the case+ and through a specially made connector, offers your device 2,300 mAh worth of charges. by attaching itself to the case, the +energy kind of solves the frustration with using external battery pack where typically you have two items to juggle with while charging (and you know what happens next when the phone rings, don't you?). the +drive attachment is a mounting solution designed for your vehicle's dashboard and windshield. when mounted, it provides a resting place for your case+ equipped iPhone.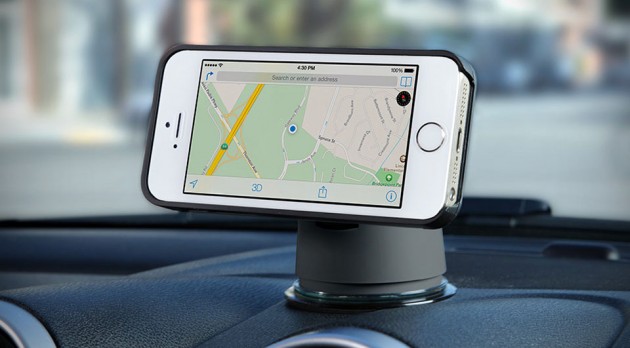 finally, there is the +wallet, which as the name implies, is a minimalist wallet for your cash and credit cards. the +wallet features Magnashield technology which guards your cards from demagnetization by the attachment's magnet. the Logitech case+ will be available sometime this month for a cool $199.99. if you can't wait, or simply want to secure yourself one the instant it is available, you can go ahead and pre-order one today.