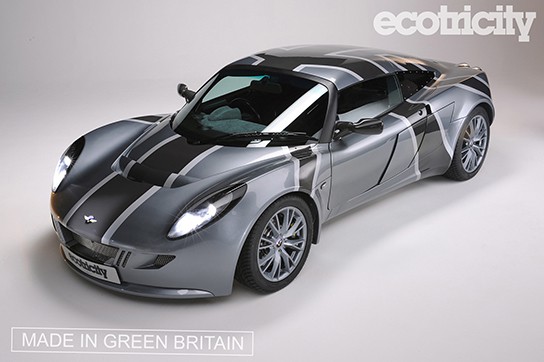 Ecotricity Nemesis Electric Supercar | under £1million | www.ecotricity.co.uk
i am not a pro-electric person but this one-off sports car from Ecotricity is looking real good. the Ecotricity's Nemesis was based on the Lotus Exige body. with a brief by Dale Vince, founder and MD of British green power company, Ecotricity, a team comprising of engineers behind the name icons such as the McLaren and DeLorean, set to work.
[ad#Google Adsense-text-468×60]
the result is a supercar that has two 125kW electric motors with a total power of 330bhp and it is said to make 0-100mph in 8.5 seconds – reportedly eating V12 Ferraris for breakfast. wow. packing in the juice for this electric supercar are 96 x 100 A/h 4.2V pouch lithium polymer cobalt cells. did i mention that it has a 600Nm of torque? holy molly. that's one car body twisting torque number!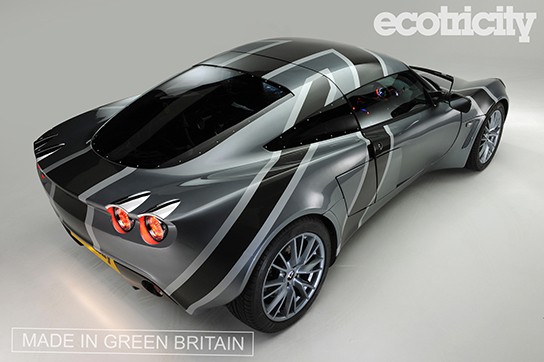 (photo credit: ecotricity.co.uk)
transmission is via a two stage belt driven reduction transaxle. the car is reported to have 100-150 miles range "depending on driving style" from 36kWh battery. charging is under 2 hours from empty to full with the optional fast charger and 8-9 hours with the 13A overnight charger.
according to Ecotricity, the technology developed for Nemesis will be incorporated into its next projects: a 250mph-plus electric supercar and an electric tractor. there are no plans for mass production of the Nemesis, so tree-huggers cum sports car fan need not apply for now.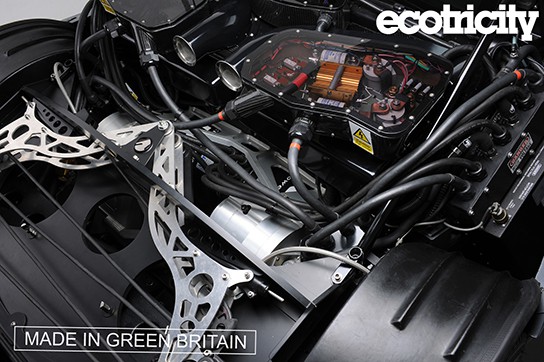 (photo credit: ecotricity.co.uk)
overtime i post articles relating to electric car, i always thought: what if i ran out of juice in the middle of nowhere? food for thought.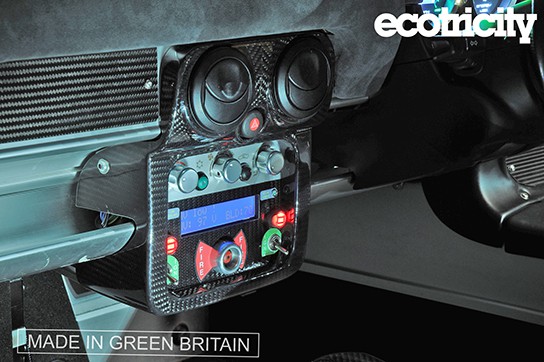 (photo credit: ecotricity.co.uk)