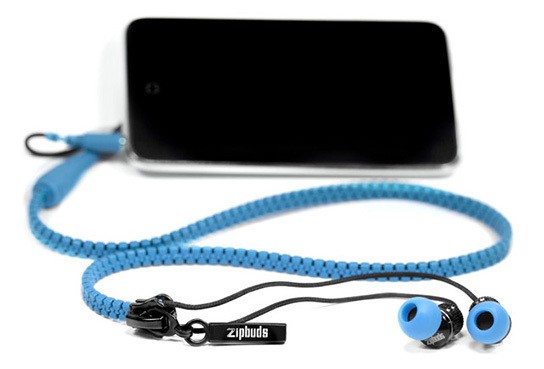 (photo credit: dgastore.com) Zipbuds By DGA | US$39.99 | www.dgastore.com
if you are looking for a tangle-free earphones, and you need something more than just fabric cords then Zipbuds by DGA could be it. the highlight of the Zipbuds is the tangle resistant zipper integrated cable. tangle-free? makes sense to us, cos' we can't really tangle a zipper, can we?
while it may seems quite bulky looking (as compared to traditional cord), but the concept of zipper makes it a style-statement. the zipper portion only runs up to a few inches before the noise-isolating stubbed ear buds, so you won't look ridiculous wearing it. other features of the Zipbuds include Dupont Kevlar reinforced cabling, braided nylon cable, gold plated audio jack, 8mm driver with a rated output of 2mW (max input: 5mW).
the Zipbuds come in 5 different color and includes three custom fitted ear tip sizes, two sport ear clips and a storage pouch. pretty neat huh? just don't confuse with your jacket's zipper.
i thought the Zipbuds is suitable for those who's looking for tangle-free earbuds and at the same time, doing it with style.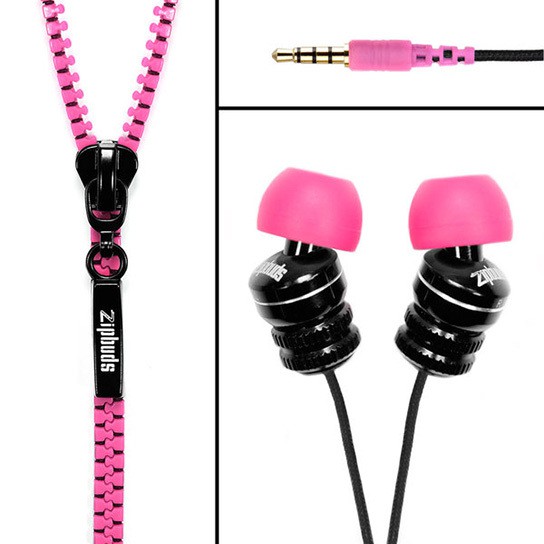 (photo credit: dgastore.com)