If you are going to have a dashcam onboard your car, you might as well wish that it could do more than just capturing video of traffic incidents and do stuff like say, alerting you if someone tries to break into it, or maybe even, provide the passengers with Internet connectivity? Well, those are not dreams. In fact they are exactly what LyfeLens dashcam has to offer apart from recording videos of both inside and outside your vehicle. LyfeLens is equipped with dual-facing cameras that records in HD and it will continue to do so even when you're away from the vehicle. Working together with built-in motion and sound detection sensors, the dashcam will alert on your smartphone if someone tries to break in or if your car is bumped or scratched in the parking lot and it will, at the same time, automatically record the proceeding.
The recorded footage is then store onboard and uploaded to the cloud so that you will always have the data no matter what happens. LyfeLens is also outfitted with GPS which will provide you real-time access to the speed and location of car. Speaking of speed, it can also be set to alert you if your kid, or anyone who borrows your car, is speeding or driving unsafely. Additionally, the onboard GPS can also help you locate the car if it ever gets stolen, or if you forget where you last park the car in one of those ginormous parking lot. Finally, there is also an onboard 3G/4G LTE radio that lets you create a WiFi hotspot to keep you and your passengers connected while on the move. However, a subscription will be required for the latter to work.
Other spec-sheet details include microSD card slot (supports up to 128GB), 1080p resolution recording, WiFi 802.11b/g/n, built-in microphone and speaker, and Bluetooth 4.x technology. LyfeLens Dashcam is now available for pre-order at a special introductory price of $199 and is expected to ship sometime in Fall 2015.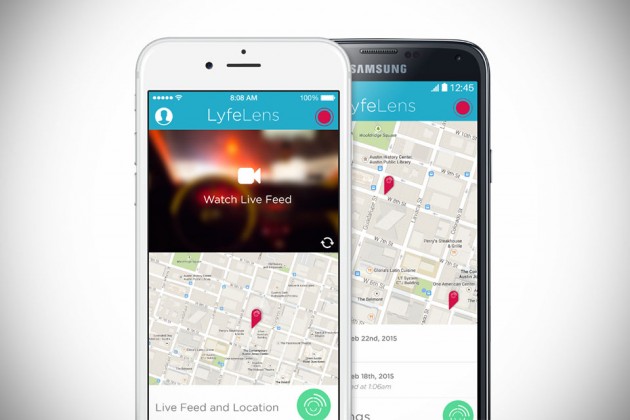 submitted via TIP US page.