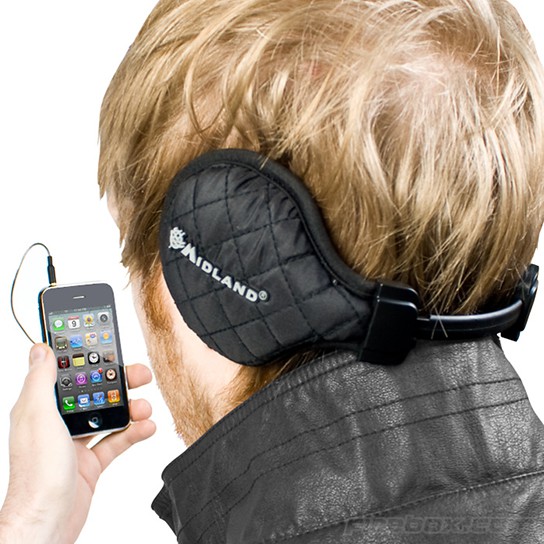 (image credit: Firebox) Midland SubZero Headphones | £34.99 | www.firebox.com
for those living in ever-so-cold country, earmuffs are worn to protect your ears. that can be so dull and boring cos' wearing earmuffs don't give you music to keep you in the grooves while you are traveling or zipping down the snowy alps of Switzerland. you wish you could put on a pair of cans instead but not without getting frozen ears. not with the Midland SubZero Headphones though – it's a headphones that keep your ears cosy and warm in the harsh wintery days.
the interior of the earmuffs, i mean the headphones are lined with soft cotton-fur with flush earphones built inside the lining. it comes with inline remote and mic for taking calls or skipping through tracks while you are trekking towards your destination, prowling through the snow. this pair of cans will work with iPhone, iPod and BlackBerry and it won't impede you from wearing your headgear. the SubZero is worn around the back of your head, so it will go nicely along with your headgear or ski goggles.
the Midland SubZero Headphones comes in four different styles: Black, White, Camo (as in camouflage) and Luxe Black Leather.


(image credit: Firebox)


(image credit: Firebox)