If you rely on streaming music from Spotify to fuel your adrenalin during your fitness routine and find that carrying a smartphone cumbersome, then the Mighty Spotify Player is here to solve your woe. Looking much like the fourth-gen iPod Shuffle, this 1.5-inch square gizmo lets you take Spotify on your run without the need for a smartphone. Using a companion app installed on your smartphone, it lets you sync your playlists of your choosing wirelessly via Bluetooth or WiFi from your smartphone and voila!, you are ready to enjoy those tunes without a smartphone.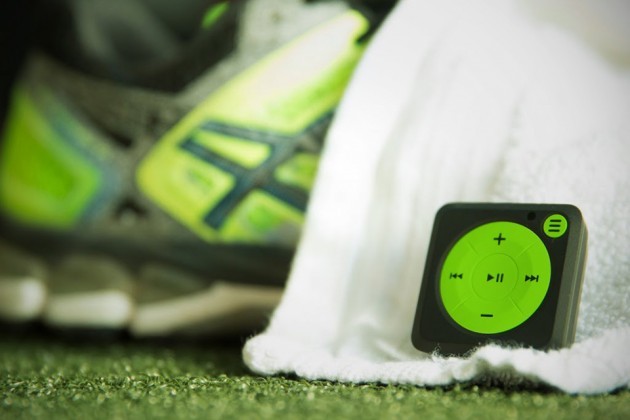 The device offers a headphone jack for connecting to wired headphones, but it can further cut the clutter from your exercise routine by streaming the tunes via the built-in Bluetooth connectivity. A convenient playlist selector with VoiceOver dictation lets you scroll through the downloaded playlist, while large buttons allow you to adjust the volume and control the music. Under the hood, it has an Android-based board that runs Spotify on the background and also packs a battery that offers no less than five hours of continuous playback and 100 hours of standby time.
Also onboard is 500MB of RAM and 2GB worth of flash storage that's good for 48 hours of music. The gadget itself is made for active lifestyle, which means it is totally sweat proof and water resistant and plays well with both iPhone and Android smartphones. More importantly, it is quite affordable, priced at $75-79 during its campaign on Kickstarter. There's a slight caveat though; you have to be a Spotify Premium account holder, so you will get the option of offline listening.
Kickstarter via Uncrate