You know how it is. You were in the midst of savoring some delicious, finger lickin' good fried chicken when suddenly your phone beeps and you had to reply to that all-important text with content like "where are you?" and you will be like "I am eating my damn fried chicken, that's where! No thanks for being this late." But regardless of how annoyed you are when a text or email interrupts the serene and quality time between you and the well sacrificed chick, you still have to make the reply, else you'd be eating alone. But there's a price to pay for the midst-of-eating replying and that's a greasy touchscreen or in some instance where you managed to wipe off most part of the fried chicken oil with a napkin, it would be sticky screen. Either way, it is not good.
As part of an advertising campaign for the Kentucky-based fast food chain, KFC Germany came up with a brilliant solution for this first world problem: a paper thin Bluetooth keyboard placed on each serving tray in place of the usual tray paper. Dubbed Tray Typer, this revolutionary keyboard is no thicker than the usual paper inserts and was presumably designed to stand up to the abuse by diners, including the obvious grease. Once paired with your smartphone, you can eat in peace knowing when the next important text or email comes along, you can reply without the worry of adding grease to your device cos' you'd be typing on the tray paper anyways.
Tray Typer was reportedly so popular (and why wouldn't it be?) that each one handed out during the promotion was "snapped up." I guess they should already have expected it. I mean, you placed a Bluetooth keyboard on a serving tray and it becomes free-for-all. Seriously, no sane-minded patrons will let it "go to waste," right? Keep going to catch the promo video.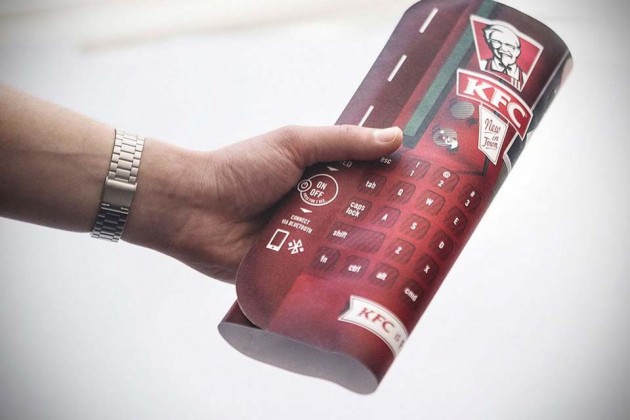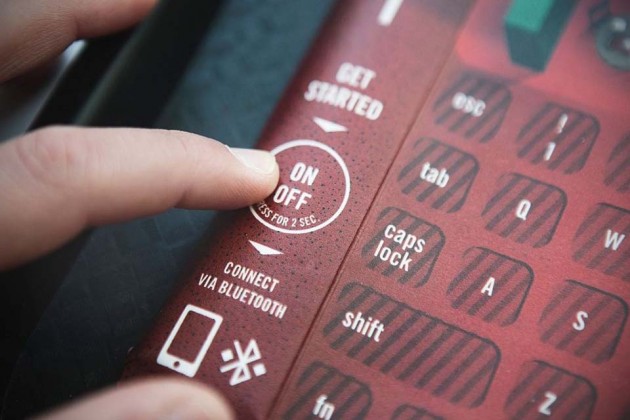 via The Verge