Most busy urban dwellers face a similar problem: a packed schedule, which most folks managed with to-do list and calendar. Thanks to smartphone, we are able to do away with Filofax and organize our life digitally, complete with reminder, just so we won't forget this all-important dates. But that also brings us to another problem: some have multiple calendars to manage work, personal and other stuff and often than not, they are on different platforms. While it seems perfectly fine to be switching between the different calendars, the Moleskine Timepage Calendar iOS App wants to make the process more streamlined by consolidating your calendars into one. Presented in one beautifully-designed interface, Timepage presents days as a continuous timeline for easy navigation back and forth. It displays detail of event's name and time of future events, while empty days are filled out with fun stuff like "This Day in History" information.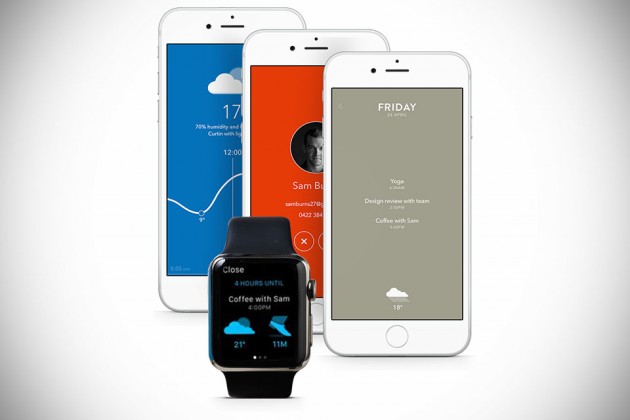 It will even add weather forecast for days where there are appointments, so you'd know what to expect and perhaps, dress to the weather and also decides if you need to grab a brolly or not. It will automatically suggest people to invite for the events based on your iOS address book, plus it can also automatically suggest places from Google Places too. It will, of course, include map to the event's location and even provides transit time for the various mode of transportations, so you can plan ahead.
The app also supports Apple Watch, letting you have a quick glance on what's next, catch the detailed weather information, transit time estimates, and gentle reminders through tapping on your wrist. Current supported calendar account includes iCloud, Google Calendar and Microsoft Exchange 2007, and as you might have already guessed, it is only for iOS devices, specifically iPhone 4s through to iPhone 6 Plus, running on iOS 8 or higher. And it is not free, btw. If you want one, you will need to drop $4.99 for a copy.