between a desktop and a laptop, some gamers may choose the latter over the former. why? possibly for less clutter and the freedom to relocate whenever they want. if you belongs to this need to be mobile group, MSI just the right rig for you. billed as the "benchmark breaking desktop replacement", the MSI GT72 Dominator Pro gaming laptop is packed with top-of-the-line goodies including Intel Core i7 processor, NVIDIA GeForce GTX 880M GPU, Killer DoubleShot Pro (basically, a combo of Killer E2200 Game Networking and Killer wireless ac), Super RAID and more, and it does so without bulking up the machine. it has a profile of less than 2 inches, which is an amazing technological feat considering this is a 17″ beast, and weighs in at just 8.59 lbs, or about 3.9 kg.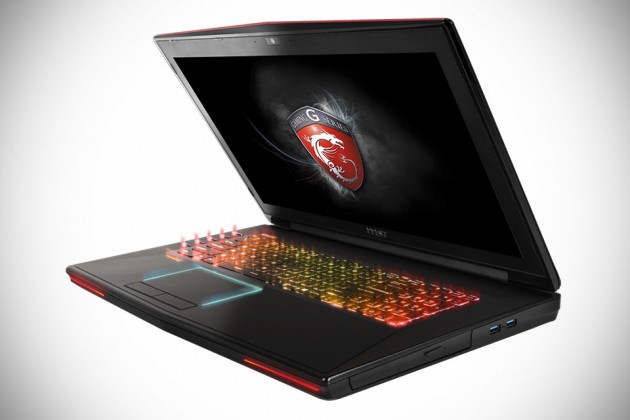 it is fitted with a 17.3-inch Full HD anti-reflective display and runs off Windows 8.1. expect to find extreme game-worthy features including up to 128GB SSD for storage with up to 4 RAID 0 plus one 7,200 RPM 1TB hard drive, up to 32GB DDR3L 1,600 MHz RAM, Blu-ray writer, Dynaudio Premium speakers with subwoofer, six (!) USB 3.0 ports, HDMI output, a 1080p webcam, SteelSeries programmable full-color backlit keyboard, and a 9-cell battery pack. other worthy mentions include a frameless pseudo-glass palm rest, a large seamless trackpad, quick launch keys, support for XSplit Gamecaster, MSI Audio Boost 2 technology, and an improved cooling system boasting a dual fan cooling solution as found in MSI Twin Frozr video cards.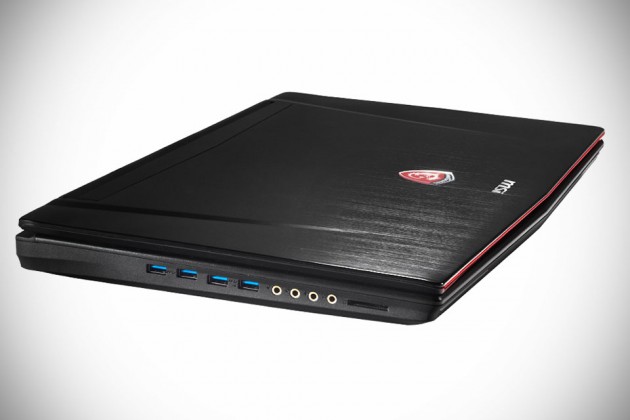 all these features are packed into a one-piece aluminum chassis inspired by high-performance exotic cars with customizable lighting effects to hype up your gaming mood. the MSI GT72 Dominator Pro Gaming Laptop is available starting at $2,599.99. we refused to comment on the price, but in case you are thinking, this is not your run-of-the-mill Office-running notebook; it is one made for hardcore gamers and hence, the price tag.