We are well into 2015, but looking around us, we can see that the good'ol pen is still many people's best friend. With the pen, you can whip it out and start scribbling or doodling away. No hassle, no fuss. However, that analog piece is no good in the digital world, isn't it? What we need is a bridge that will let us have both analog and digital copies. Sure, you can take a digital image or scan it, but that's hassle and why do so when you can have a pen that lets you do whatever you wished in analog and keep a digital copy too? And doing so without any additional hardware other than the pen itself and special notebook. Sounds too good to be true? Well, not really, because that's what the second generation Neo Smartpen, N2, is geared up to do and it is not a concept. It is a real working product which you can buy now, but we will come to that later.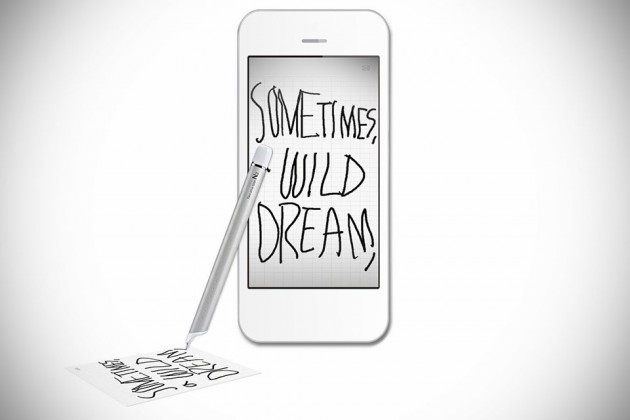 As a pen it uses D1 type refill which you should be able to acquire easily from stationary stores and the new iteration is way more slimmer than its predecessor. In fact, it now look like any pen, but only much more sleeker and ergonomic, which is a little wonder why the N2 is recipient of the 2015 iF Design Award. With the N2, it is all about convenience, offering you a tool that seamlessly bridges the analog and digital world, and it starts by automatically turning on and saving as you start to write. There is no power switch, so there is no chance of you forgetting to turn it on and it will feel as natural as you will be when writing with regular pen and paper.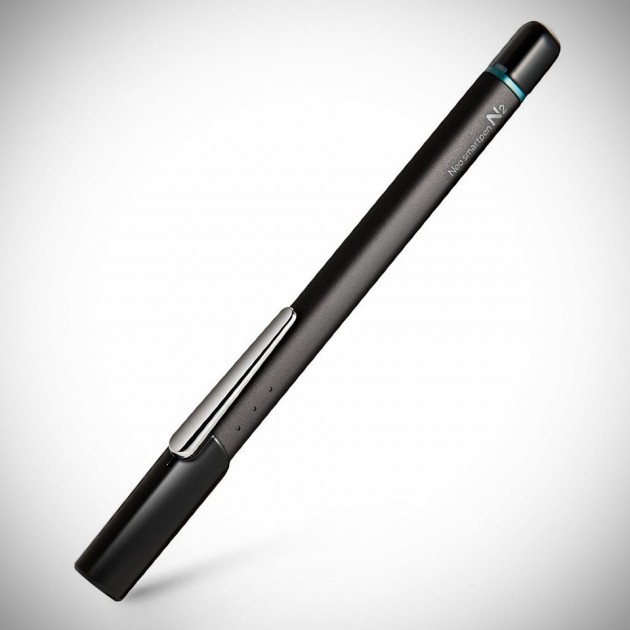 Using the companion app, notes and doodles will be presented in real-time, and if the phone are out of range or turned off, whatever you have done in analog will be synced once the phone is in range or turn back on, archiving the notes by date, location and even page so that you can go back a few pages, pick up where you left off and it will keep recording. The app syncs with Evernote, but you can also share them via SMS or email too, right from the physical notebook. Also built into the app is MyScript which allows you to transcribe handwritten note into digital text, thus allowing ease of search for notes. And as for doodles, they can be exported as a scaleable image, ready to be edited with software such as Photoshop and Illustrator.
And oh, did we mention that it works with Windows PC to let you scribble directly on PDF documents? Yup. It can do that too. And it can also record and playback audio in the Neo Notes app that is synced to pen strokes. It sure sounds like a 21st century dream gadget, doesn't it? Fortunately, it ain't a dream. In fact, Neo Smartpen N2 was overwhelmingly successful Kickstarter project which ended last September. During the campaign, it pulled in over 2,000 backers and over $350,000 in funding. Fret not if you missed the campaign cos' it is now officially on sale, available through Amazon for $169 a pop. Continue reading to catch a couple of video of the N2 in action.