Lets face it, anyone who plays golf never wished for hazards, but the fact is, they are part of challenge and so, you will have to deal with it somehow. In the event that you managed to land yourself in some dire terrain like say, the rough or worst, the bunker, then wedges are your best friend at that point. We can't say which is the best wedges the golfing world has to offer, but if you are in the market for one, Nike has a new development, dubbed Nike Engage Wedges, that might be worthy of your investigation. You have to admit the model name "Engage" sounds pretty snazzy and out of the norm for golf clubs, but why "Engage". Well, that's because, according to Nike, the name is derived "from three important interactions between the golf club and the turf, the club and the golf ball and the connection between the athlete and his or her equipment."
Pardon us for being cynical at this point, as we thought that is just part of the marketing mambo jambo. The only way to know the prowess (of the club), if any, is to have a go with it – in a real course. But before you can do that, you will have to commit $119.99 for one. The club debuted at the Abu Dhabi HSBC Golf Championship, used by pro golfer Rory Mcllroy. Speaking of which, the club's design is partly the result of Mcllroy and other sportsmen real-live testing. Well, he must be pretty confident with the wedge, a 59-degree dual sole example, else he wouldn't have included it (the wedge) in his arsenal for such an important tournament. Either that, or he was super confident that he will never land on any ditches.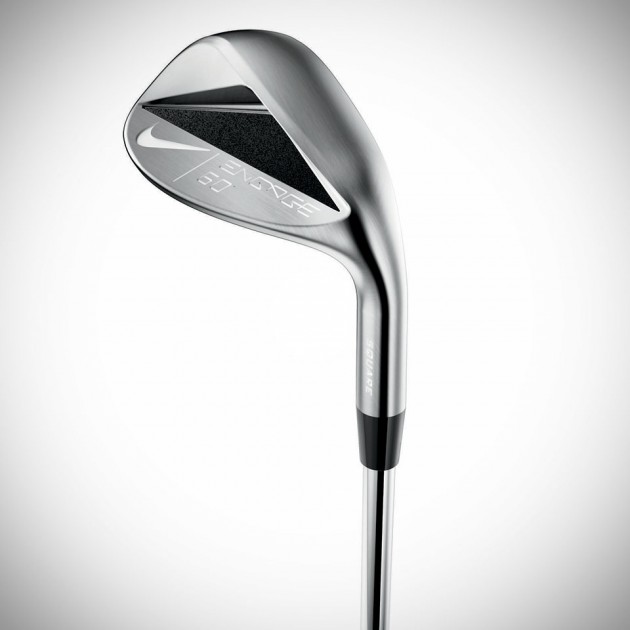 Anyways, the club employed Nike's Modern Muscle, which shifts the center of gravity that helps to promote stability and consistent turf interaction – even in the worst playing conditions. The Nike Engage Wedges are offered in three distinct sole grinds, namely Dual Sole, Square Sole and Toe Sweep, each providing a distinct advantage in the types of shots you can play with them. Regardless of which you choose, the club will still be the same precision milled head with X3X grooves, the first for Engage Wedges, that promised maximum spin on full shots.
Also, the wedges are in raw finish as opposed to chrome plating which will cut glare and the surface roughness will further adds to the spin and control. The Nike Engage Wedges are expected to be available starting April 17, 2015 on Nike online store. Oh wait. Just in case you're wondering, the shaft is True Temper Dynamic Gold S400, while the grip is Golf Pride Tour Velvet in black.