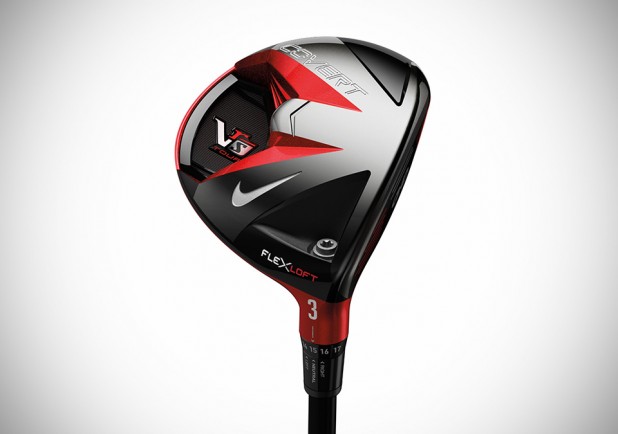 Nike VR-S Covert Fairway Woods | from US$199.99 | www.nikegolf.com
before Nike took a dip into the golfing arena, golf clubs and the associated accessories were never a fashion statement and so, in retrospect, we could say that Nike Golf was a game changer. since then, golf clubs are not only functional but also an object of beauty and the latest Nike VR-S Covert Fairway Woods are no exceptions. boosting the world's first High Speed Cavity Back fairway woods that conform to USGA and R&A Rules, the VR-S Covert Fairway Woods feature three proprietary technology platforms from the Swoosh company: High Speed Cavity Back, FlexLoft adjustability, and NexCOR face. the High Speed Cavity Back technology previously only available to irons, now calls itself home in this new series of fairway woods, resulting in greater distance and control. a hidden geometry allows the weight of the club to be shifted to the corners, thus raising the clubs' Moment of Intertia, making them more forgiving and also adds more distance to off-center shots.
as with the FlexLoft technology, a patented Dual Axis adjustment offers golfers independent adjustment to the loft and face angle, thereby enabling each club to be fine-tuned to suit the golf course. needless to say, this also give an optimal ball flight for enhanced distance and also versatility. finally, the NexCOR technology is essentially a variable face thickness that supposedly aid in increasing the ball speed leaving the club face. so with the three technologies put together, you can expect a faster ball speed that goes further while having more control over your shot. all that is left to do is to polish up your basics. arriving on February 8, 2013 to the North American and European markets while the rest of the world gets it on February 15, 2013. the Nike VR-S Covert Fairway Wood is available in the regular model and the Tour version and are set to retail for $199.99 and $249.99, respectively.