scaled down version (aka 'mini') of popular gadgets such as tablets and smartphones are not uncommon but a game console? really? do gamers really need a mini version of its regular sized console? well, apparently, Nintendo think so and it has out a mini me of Wii, aptly dubbed the Nintendo Wii Mini. so what's with the Wii junior? first off, Nintendo has bestowed it with 'basic Wii features' which roughly translates to the exclusion of compatibility with Nintendo GameCube games and the all-important Internet capabilities but still retaining the parental controls feature, letting you manage the content that your kids can access. however, without Internet connectivity, the Mini is pretty much as harmless as a dove and no more dangerous than the crossing a busy street.
the Mini is kind of like a 'back to basic' console where you can expect to play more than 1,400 disc-based Wii games. priced at a mini price of $99.99, the system comes with a red-bordered matte black console, a red Wii Remote Plus (thank goodness, at least there's still Plus!), a red Nunchuk controller and yes, it did inherit the revolutionary motion-controlled fun that Wii made its name on. now for the bad news. it is available exclusively to Canada for now with no word of its availability in Stateside, not to mention the rest of the world.
UPDATE [November 05, 2013] the Nintendo Wii Mini is now officially available to the U.S. market for, well, the same $99.99 and it will come bundle with the Mario Kart Wii game (not to be confused with the one currently available through Amazon). so, will this help to boost Wii's numbers for this holiday season?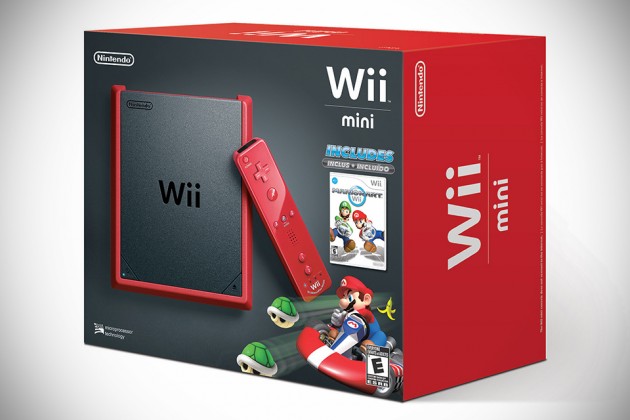 via Trusted Reviews via Engadget