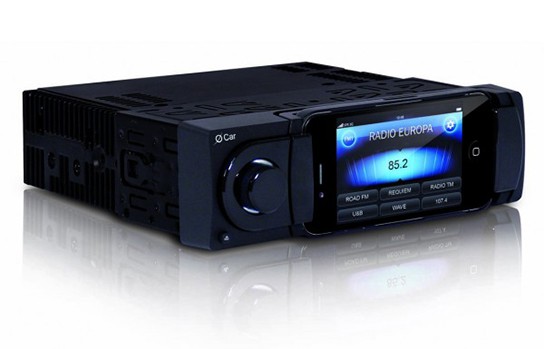 (image credit: Oxygen Audio) Oxygen Audio O Car | US$tbc | www.oxygenaudio.com
these days, most car stereo supports iPhone and iPod connectivity via a dedicated cable from the rear of the head unit and stash in the glove compartment. why should we keep the beautiful retina display out of sight? apparently, these guys over at Oxygen Audio didn't think the iPhone should be hidden away and took a step further by integrating the iPhone as part of the car stereo head unit. with the iPhone integrated, users are able to control all the standard car stereo functions with the iPhone touchscreen. having said that, we are certain there will be an app for this purpose.
the clever design also allows the iPhone to be used in both landscape and portrait orientations. while cradled in the head unit, users are also able to access to all the iPhone's apps, listens to the iTunes music stored in the phone and of course, make hands-free call or simply sync with a Bluetooth headset to make a call. other advantages of this integration includes the use of the iPhone navigation apps to aid navigation while driving, access to Internet Radios and the iPhone will be charged at the same time. this 4x55W head unit comes with built-in FM/AM radio tuner too, enabling you to tune-in to your favorite radio stations if you get bored with your iTunes music collections.
if you are interested in laying your hands on one, you got to wait a while more as there are no words on its pricing and availability. however, the unit is set to be showcased in the upcoming CES 2011 which, by then, should have some hint on its price.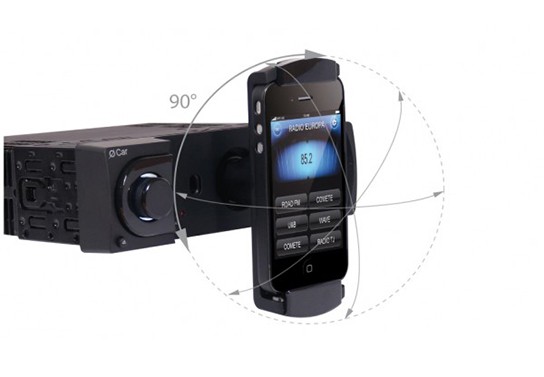 (image credit: Oxygen Audio)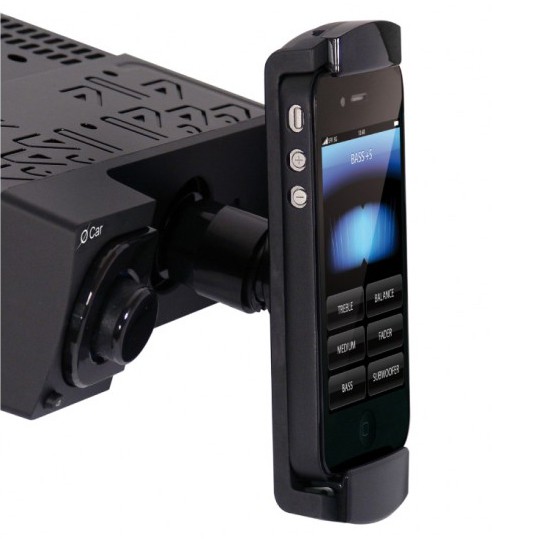 (image credit: Oxygen Audio)

(image credit: Oxygen Audio)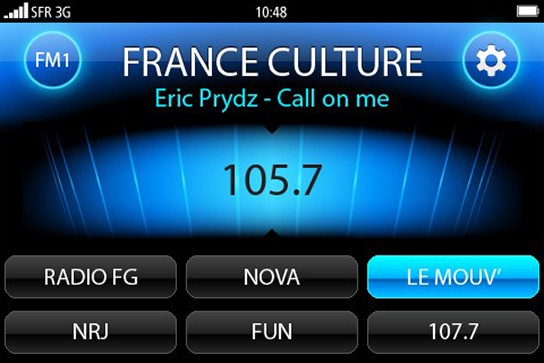 (image credit: Oxygen Audio)
via OhGizmo!