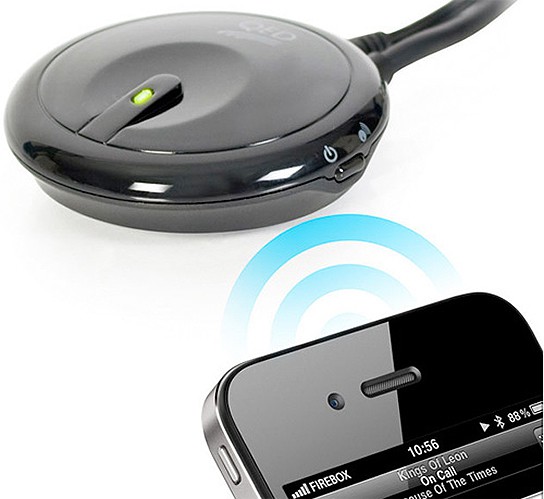 (image credit: QED uPlay) QED Live uPlay Bluetooth Receiver | £64.95 | www.my-uplay.co.uk
iOS devices has the Airplay capability with the iOS 4.2 software update. those non-iOS devices won't be left out in the cold, thanks to the QED Live uPlay Bluetooth Receiver. the uPlay connects to your home stereo systems, allowing Bluetooth-enabled smartphone to stream music to it wireless… well via Bluetooth, of course.
the uPlay incorporates the new 'apt-X' technology which is touted to improve the Bluetooth sound quality. the uPlay is compatible with Bluetooth-enabled mobile phones, computers and netbooks. and if for some reason that your iOS devices cannot take advantage of Airplay, the uPlay also supports Apple iPhone 3G/3GS, iPod Touch (2nd & 3rd Gen) and the iPad.
via OhGizmo!