Slightly over a year ago, Chinese handset maker Oppo wowed us with the world's first swiveling camera smartphone and to be honest, we kind of swept it to the "novelty" category. Meaning we never thought it will go further than on the N1. I guess we were wrong, because the successor to last year's flagship, dubbed N3, retains the same swiveling camera offering 206o of rotation, but this time it tops the megapixel race with a 16MP shooter paired to f2.2 lens and it is motorized. The latter is kind of a big deal. Why? Because it is a high-tech geeky feature, allowing to quickly flip the camera with a flick on the screen, or with the Touch Access (aka fingerprint scanner), or with the O-Click 2.0. Like its predecessor, the keychain-friendly O-Click 2.0 connects to your N3 via Bluetooth and also serves as a remote shutter, music controller, phone finder, and it can be used to take calls too. This part of the camera also gets a cosmetic tweak; it appears to dressed in fancy stitched leather, likely to be faux leather, though we can't be sure if it so.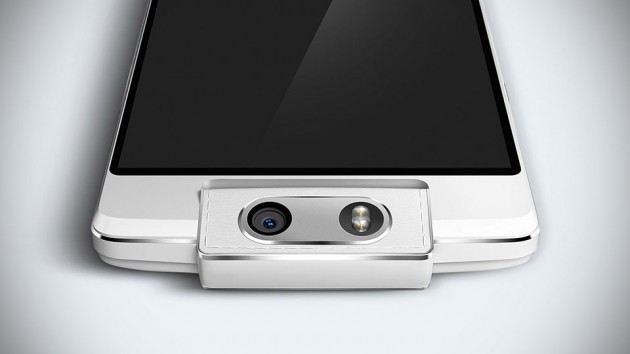 With the swiveling camera motorized, you can now take panorama shots without having to physically pan the camera; all you need is hold the phone still and the swiveling camera will rotate to record in the panorama scene. Additionally, the double duty camera is also capable of 4K video recording at 30fps, 1080p at 60fps, as well as 720p slow-mo video at 120fps. And that's the camera prowess. With the N3, O-Touch Panel is thrown out in favor of Touch Access we've mentioned earlier, which is essentially a fingerprint scanner. However, instead of merely granting you access to your device, it also can be configured to access specific apps and features using up to five different fingerprints for quick access, or setup individual guest modes for others.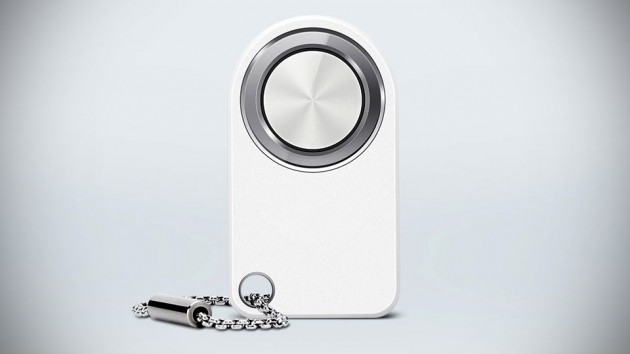 There is also a new features called VOOC rapid charging technology (as found on the Find 7), which will get your phone from zero to 75 percent charged in just half an hour, or if you are pressed for time, just five minutes is enough to get you two hours worth of talk time. Aesthetically, the N3 looks pretty much like its forebear, sporting an industrial-grade aluminum alloy micro-arc frame, but at the bottom, it has the second-generation Skyline Notification (known as 2.0) borrowed from the Find 7. Skyline Notification is basically a visual notification, viewable on either side of the phone.
As for the rest of the spec, they are what you expect from a flagship device, including a 5.5-inch Full HD multitouch display with Corning Gorilla Glass 3 (down from previous 5.9″, which is a rare occurrence in handset market), Qualcomm Snapdragon 801 chip with 2.3GHz quad-core processor and Adreno 330 graphics, 2GB RAM, 32GB storage – expandable up to 128GB via microSD card slot, dual SIM support, a 3,000 mAh lithium polymer battery, plus the usual serving of connectivity and sensors. The N3 runs on Android 4.4-based ColorOS 2.0. If you're impressed, then keep an eye out for it this December when it will become available with a contract-free price of $649.