(photo credit: TechOn!)
just barely a month after our report on Sharp concept Mobile 3D showcased during last month's CEATEC Japan 2010, Softbank Mobile Corp, a Japanese Telecommunication company, announced the launched of Android 2.2 handsets that are capable of displaying 3D images viewable with our naked eyes. not surprisingly, these handsets dubbed Galapagos 003SH and Galapagos 005SH, are manufactured by Sharp Corp and will be available from end of 2010 till spring 2011.
both the 003SH and 005SH has the capability to capture 3D images as well. unlike the concept showcased in CEATEC Japan 2010, the handsets do not have dual camera lens for 3D capturing but instead, user has to continuously take pictures "while moving the handset from side to side'. from the captured images, the handset will then automatically choose two images for the right and left eye (to create the 3D imagery). as for the pixel count, the 003SH makes use of 9.6 megapixels CCD sensor while the 005SH uses a 8 megapixels CMOS sensor.
the 003SH handsets will be available in 10 colors and designs. no mention of the color for 005SG though. both 003SH and the 005SH will runs on Qualcomm MSM8255 1GHz processor, which should give enough 'oomph' for its purpose. however, until we lay our hands on these sets, we won't know exactly how much the 3D processing will be taxing on its processor. another noteworthily thing is that these handsets are limited to still images. hence, there will be no 3D videoing.
according to the report, 3D contents will be offered along with these handsets which includes pre-installed games and 3D movie trailers. again, Japanese will be getting head start with the mobile 3D technology while the rest of the world will have wait and see.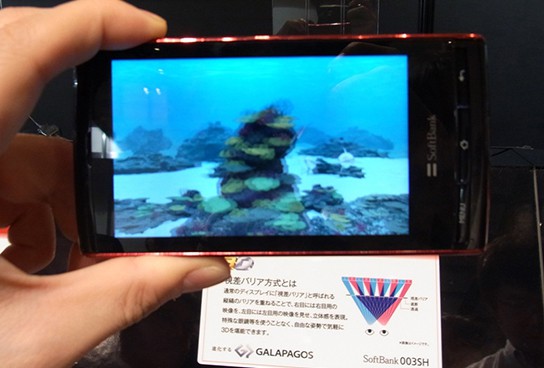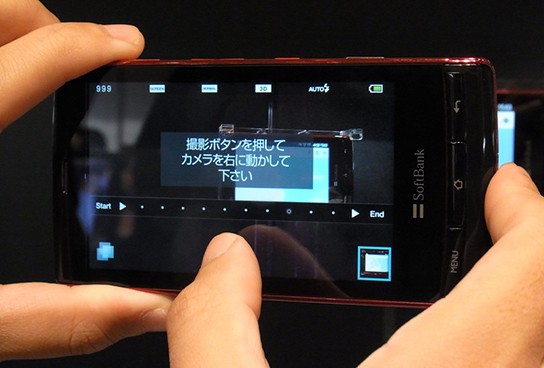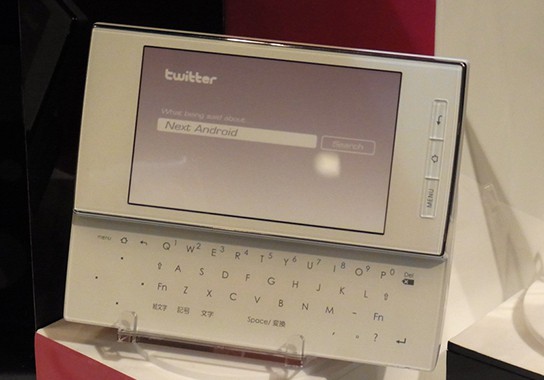 (photo credit: TechOn!)
via TechOn!