if you think today's 'supercar' is a little too 'futuristic' to your liking, then Sarthe from Netherlands supercar maker Vencer should come as a refreshing surprise. founded in 2010, this relatively young car maker first introduced a pre-production model of their first supercar back in 2013 and fast forward today, the outfit is ready to show off the 2015 production version (refer to as the MY2015) and as an added confidence to fans, it even has a price tag on it, but we will come to that later. said to be inspired by the prototype racers of the 1980s, the Sarthe, named after the famed Circuit de la Sarthe Le Mans race course, sure has a lot to live up to.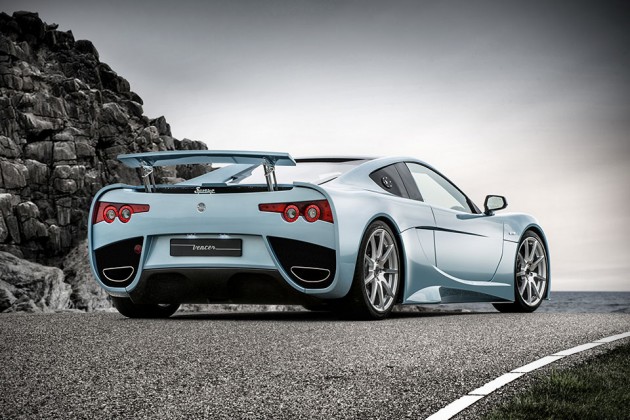 a lot have changed since Verne first unveiled its breakout supercar, most notably is the power plant. the 510 horsepower normally-aspirated item has been ditched in favor of a 6.3-liter supercharged V8 unit, outputting 622 hp and wielding 838 Nm (618 lb-ft) of torque. along with the power hike, the MY2015 production model also received some new exterior design features, including a new quarter glass design, open air-flow C-pillars, a new engine cover, aerodynamic front splitters and an automatic rear spoiler, which we take it as a hint of its performance. also new is a lightweight interior that is both refined and yet minimalist, focusing only on driving essentials.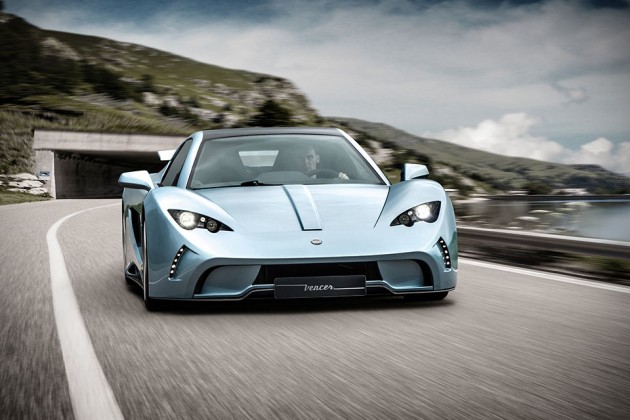 the goal on the inside is straightforward: minimizing distractions and to that end, Vencer has developed its very own Central Information System that offers all critical information at a glance. additionally, it has carbon fiber interior panels, produced in-house, while the rest of the interior is largely two-tone leather with Alcantara inserts. beneath the skin is a lightweight chrome-molybdenum chassis with honeycomb structure, complemented by full carbon fiber bodywork, which results in a 45/55 weight distribution. a few other noteworthy details include hydraulic steering, torsen limited slip differential, and optimized suspension for road-use. what Vencer does is to go back to the roots of sports car making and hence the reference to the 80s iconic race cars.
the firm aims to offer a "blend of a neo-retro and mechanical feel with modern day impressive performance" and in the process, leaving out fancy computerized driving assistance that are a norm in today's performance car, thus affording a more analog and mechanical feel. the Vencer Sarthe Supercars are being hand-built to individual customer's requirements at the firm's new facility in Vriezenveen, each costing €270,882 and upwards, excluding VAT and local duties, naturally.