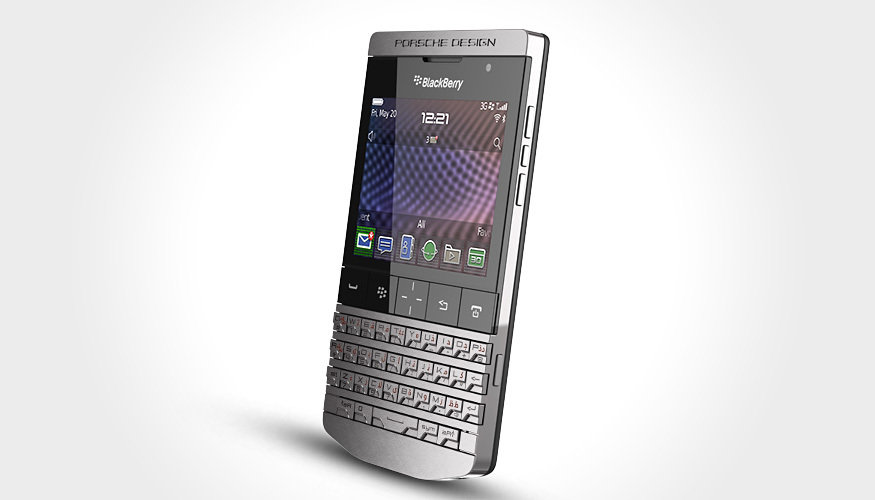 if you are still clinging to your Blackberry in hope that RIM will come up with an Apple or Google-beater, then you be glad that not all hopes are loss. instead of grabbing the usual Blackberry that is largely clad in an uninspiring black plastic, there's a more sophisticated solution. meet the Porsche Design P'9981 from Blackberry, an official Blackberry smartphone as styled by the Porsche Design. clad in Porsche Design's trademark forged stainless steel chassis and powered by Blackberry 7 OS, the handset features a 1.2 GHz Qualcomm Snapdragon processor, 8 GB of onboard storage, Near Field Communication (NFC) support, dual-band WiFi, a 5.0-megapixels camera capable of HD 720p video recording, QWERTY keyboard, Liquid Graphics 2.8-inch touchscreen display, and dual microphone setup for a less noisy conversation. finally, a back cover hand wrapped with black leather completes the sophisticated look. damn you Porsche Design for making me want to buy a Blackberry. no word on its exact availability and pricing at this point though. a few more look at the Porsche Design P9981 from Blackberry after the break.
[ad#Google Adsense-text-468×60]
UPDATE: we should have updated you about this, but anyway, this luxury baby cost about 1,250 English pounds to own.
Porsche Design / Blackberry via Acquire