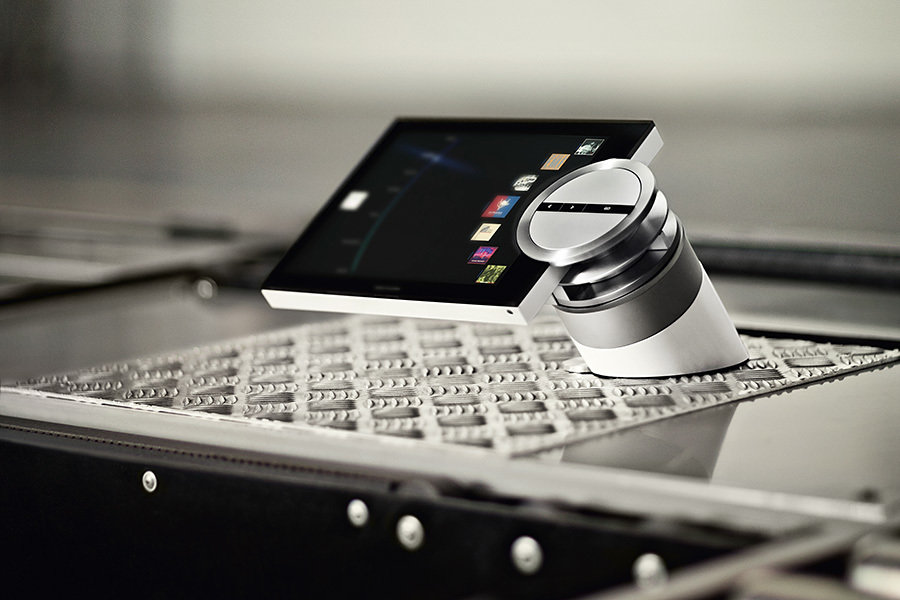 (photos: B&O) Bang & Olufsen BeoSound 5 Encore – White | US$tba | www.bang-olufsen.com
i guess white is the new black these days, either that or Bang & Olufsen is having quite a thrill in offering its customers more color options for its otherwise predominantly black gadgets. according to Bang & Olufsen, the BeoSound 5 Encore announced in July is fast becoming their best seller and to mark this occasion, it has announce a white model for the BeoSound 5 Encore. to be honest, the BeoSound 5 Encore has not many area that can be splashed with white but it is nevertheless a nice touch. it should go well with interior decor that's mainly of white. B&O did not indicate the price point but i am guessing it should be the same as the original BeoSound 5 Encore. not convinced why you need a white Encore? then hit past the jump for a couple of larger images (click on thumbnail to view larger image) and an official press release to decide for yourself.
[ad#Google Adsense-text-468×60] [toggle title_open="Hide Press Release" title_closed="Show Press Release" hide="yes" border="yes" style="default" excerpt_length="0″ read_more_text="Read More" read_less_text="Read Less" include_excerpt_html="no"]Open the window to your music library and let the light shine in
BeoSound 5 Encore is now available in white
Struer, October 2011 – The recently launched BeoSound 5 Encore is on the fast track to becoming a Bang & Olufsen bestseller, which is why the line has expanded to include a white colour option. Consumers are singing the praises of BeoSound 5 Encore for its elegant design, its exceptionally easy access to digital music, and its compelling price point.
BeoSound 5 Encore is the answer to a growing demand in our digital music era to collapse one's entire music library into a more organised space, without losing the overview. The system is an all-embracing sound hub that gives owners full control over how they scroll through their music library. Henrik Lind, owner of Bang & Olufsen in Hellerup, Denmark says: "Our customers like that BeoSound 5 Encore can be used with their pre-existing central server, where their music is already stored."
Demand for this music system is on the rise, which is why this colour enhancement has been made. BeoSound 5 Encore in white will appeal to customers with modern, minimalistic homes that work with a clean and neutral colour palette.
BeoSound 5 Encore in white represents a fresh and light design expression that reflects the tastes of many Bang & Olufsen customers. Taking cues from BeoSound 5, the Encore also stresses simplicity and easy access, building mechanical, tactile elements into a strong graphical expression.
Now, BeoSound 5 Encore offers a pop of brightness and lightness that add luminosity to the room, as music fills the space. The white frame appears along the edges of the system and at the base of the stereo, securing the unit.[/toggle]
SOURCE: B&O