How fast a reader are you? If you think you one heck of a fast reader, then novelist James Patterson has a challenge for you: complete reading his latest thriller Private Vegas before it self-destruct in 24 hours. This is no Mission Impossible story line. This is a real self-destructing book rigged with a countdown timer which will kick off when the first page is flipped. When the time is up, the book will supposedly set itself ablaze as indicated in the promotional video (which you can find below). Before you jump into this challenge, you will need to know there is another pre-requisite and that's money. Lots of it. Only one copy is available and it cost a mind-boggling $294,038.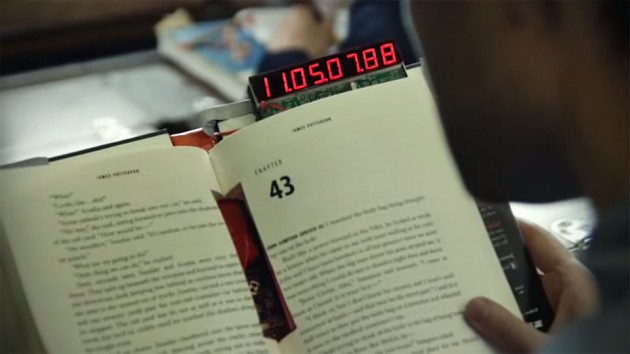 As a consolation (or not), the massive sticker also includes a first-class flight to an undisclosed location where you will make a two-night stay in a luxurious boutique hotel. You will get a "splendid reading space" to do your reading and if it makes you feel safer, you can read it from afar using the included gold binoculars from afar and if that's not enough to quell your anxiety over a self-destructing book, a bomb squad will be standing by to take care of the situation. But that's not all, it will also include a 5-course dinner with the master thriller himself, James Patterson. Finally, after intentionally dropping handsome amount to put yourself through a man-made ordeal, you get to lug home a whole Alex Cross book series autographed by James Patterson.
What can we say? The whole marketing effort sure sounds like a plot from a thriller flick. In case you can't bear to drop six figures for a book that will never be yours, or your heart is just not up for it, then you might want to go for the free, also self-destructing, digital advance copy, which will 'destroy' itself in 24 hours but in a less dramatic and destructive fashion. There is a catch though; only 1,000 copies are available. A thrilling experience or a less dramatic one? It's your call, but most importantly, how much do you love thrillers and how much you adore James Patterson?
via Design Taxi