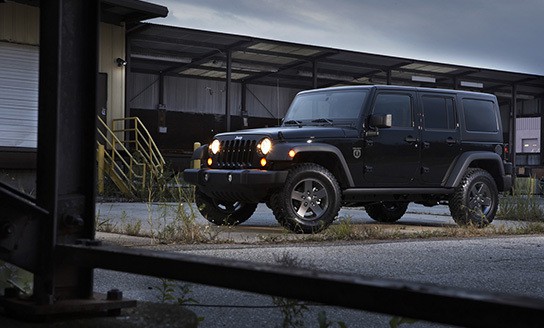 (photo source: autoblog.com)
rejoice! fans of Call of Duty! it's less than a month before we can get our hands on the much anticipated Call of Duty: Black Ops and you can now celebrate your dedication to this game by purchasing the Jeep Wrangler Call of Duty: Black Ops Edition, which incidentally will be appearing in the game too. isn't that awesome? not only you get to drive it in the game, but you can also command this handsome vehicle in real life. just remember to drive safely, you are not in black ops when do your grocery shopping.
[ad#Google Adsense-text-468×60]
Read more @ HERE.
visit Jeep website.
via autoblog.
before you go, how about checking out the CoD: Black Ops trailer?