When you see a product with a price listed as "Get Price," you know it ain't going to be cheap. The Limited Edition Rocky Rocket Armchair from Circu Magical Furniture you see here is one such product and obviously, our eyes are green with envy that Scrooge McDuckians' offsprings get to rest their butts on this awesome rocket throne. We may be jumping into conclusion that it is a pricey piece of (fancy) furniture, but we are pretty sure we are right, judging from the details that go into it. For starter, it takes on a cartoon-style rocket form, complete with the requisite round windows, pointy nose, and 'thrusters' that doubles as storage for whatever junior desires.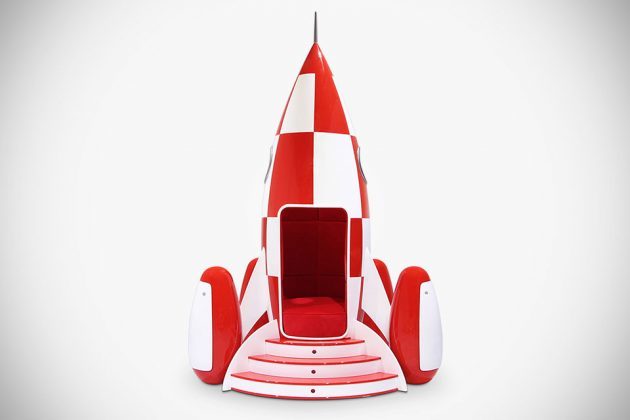 Second, it is not made of wood (well, mostly not); it is handcrafted from fiberglass, finished with a masc paint to achieve the cartoon-standard checkered design and on the inside, it has a luxurious interior wrapped in red velvet upholstery using "a new velvet flocking technique." Third, it has a touch of technology by the way of app-controlled light and sound, allowing kiddo to pick from a choice of music, light effects, as well as sleep time – just in case, you foresee junior will doze off inside the rocket. Finally, there's a set of meticulously crafted stairs which hides a secret safe wrapped in gold leaf. Why this tiny 'safe' has be gold leafed is beyond us.
Though Rocky Rocket Armchair is clearly not designed with grown ups in mind, I am pretty sure adults with deep pockets and not overly bulky frame should fit, but don't quote us. You should confirm the fitment with Circu Magical Furniture just to be sure.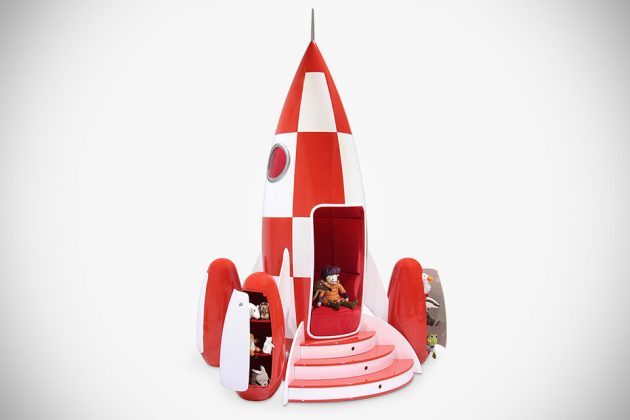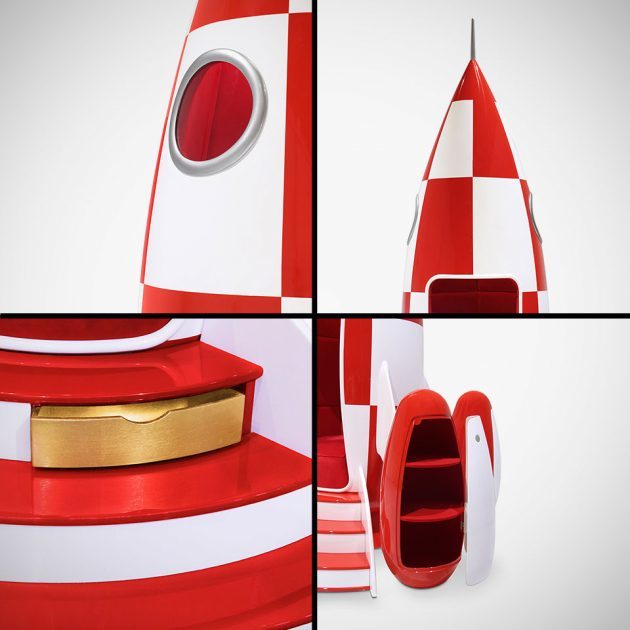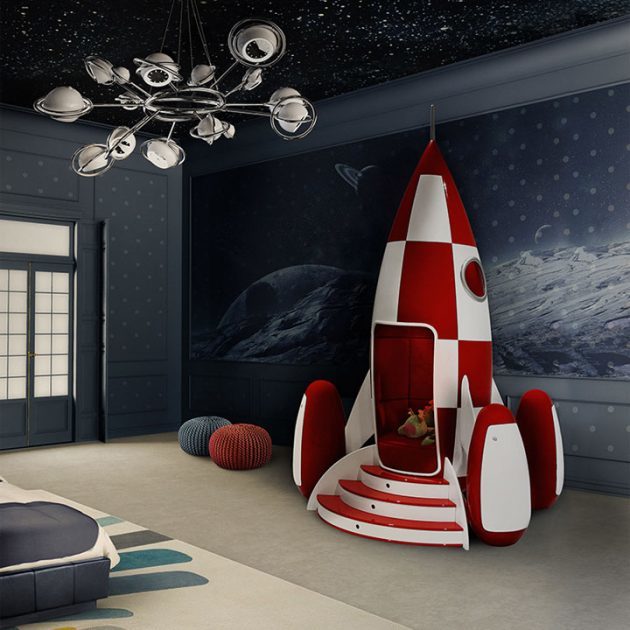 Images: Circu Magical Furniture.