after having everyday shooters covered, South Korean electronics giant Samsung is ready to lure expert photographers into its den, starting with the new Samsung NX1 Wireless Smart Compact System Camera. Samsung said they have "invested in best-in-class technology to deliver premium levels of performance" that advanced photographers have been longing for, or at least, that's what multidisciplinary electronics maker perceive them to be. adding to that, the NX1 is said to be designed from the ground up, from the imaging engine to the sensor to the auto focus system. so you can expect, lots of 'fresh' stuff, so to speak, under the hood. there are a lot of promises to be kept, but since we aren't doing a review, we will just detail NX1's promises.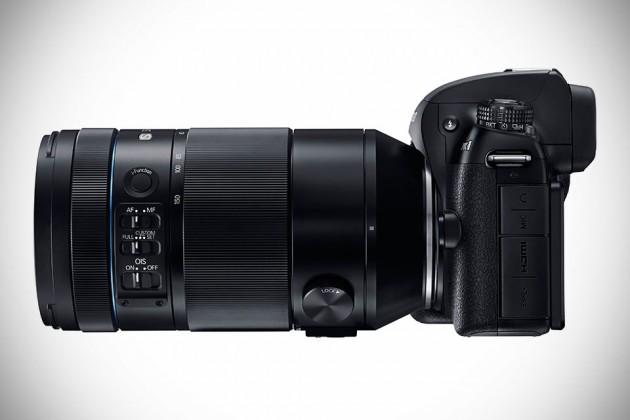 kicking off the spec sheet is a newly conceived 28.2MP APS-C BSI CMOS sensor paired to a brand new DRIMe V image processor, along with "super-fast" Autofocus (AF) System III – all combined to ensures fleeting moments will not be missed. the Wide Phase Detection enables the camera to instinctively track subjects almost anywhere in the frame without worrying about their exact location, while its 1/8000 sec shutter speed and 15fps continuous shooting will have action and sports photographers' needs covered. there is also the new Samsung Auto Shot feature that predicts the right time to capture the shot, so you won't miss the moment when the baseball player strikes the ball. and it, of course, supports both 4K and ultra HD videoing with HEVC Codec.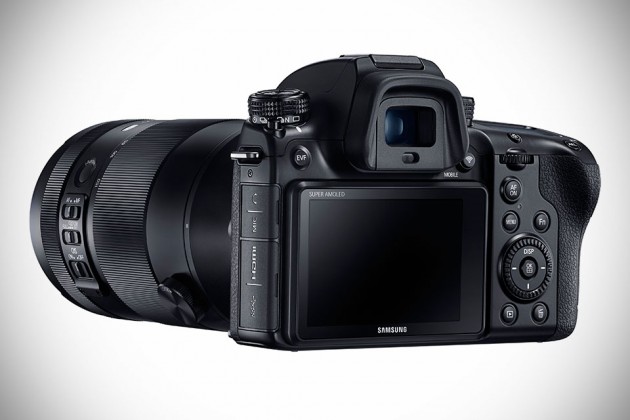 aesthetic- and build-wise, the NX1's ergonomically crafted body is made from durable magnesium alloy and features a specially shaped grip which allows you to maintain a comfortable and tight hold while shooting. it is built to resist dust and splash, though it is worthy to note that 'resist' does not mean dust or waterproof. so don't go dipping this baby into liquid or subject it to sandstorm environment. other details include an OLED Electronic Viewfinder (EVF) with Eye Contact Sensor, a 3″ 1,036K Super AMOLED touchscreen tilt display, ISO up to 51,200, supports for Raw format, 3D still imaging and video recording, built-in flash, external microphone, built-in WiFi (supports up to ac), Bluetooth and NFC-enabled, and supports SD, SDHC, SDXC, UHS-I and UHS-II for storage. the camera tips the scale at 550g, sans the 1,860 mAh battery and lens.
along with the NX1, Samsung also announced a new NX lens, the 50-150mm S ED OIS lens. this high-end and professional telephoto lens will naturally, work with the NX1 and boasts an ultra-fast f2.8 maximum aperture and 35mm equivalent 77-231mm focal range. if all those specs and promises sound like music to your ears, then you will be glad to know that Amazon is taking in pre-order now. price-wise, body-only NX1 goes for $1,499.99, while one bundled with a 16-50mm f2.0-2.8 "S" lens will run you back at $2,799.99. check out an emotion-driven product intro video after the break.