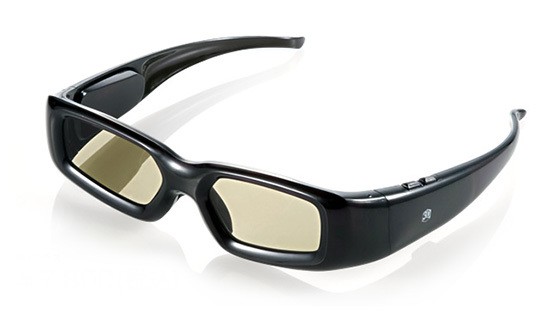 (image credit: Sanwa) Sanwa Universal 3D Glasses | ¥7,800 | www.sanwa.co.jp
one of the things that stop people from buying a 3D TV is perhaps not the lack of 3D glasses from the manufacturers but it is the price for 'additional' pairs required. if you happen to buy a few more pairs, those pairs of 'additional' 3D glasses would likely to go to waste if you upgrade your TV to another make. well, you stop these worries today. Sanwa announced yesterday the availability of a pair of 3D glasses that is said to work with all 3D TV sold in Japan, which includes major brand such as Sony, Panasonic, Sharp and Toshiba.
running off a rechargeable built-in battery, the glasses is charged via a supplied USB cable and even comes with three sizes of interchangeable nose bridge to suit different nose features. after all, no two noses are the same, isn't it? very thoughtful. the glasses weighs in at just 55 grams (1.94 oz). its not pretty but at least it will works with most Japanese 3D TV, and cost only ¥7,800 (approximately US$95).
via Akihabara News