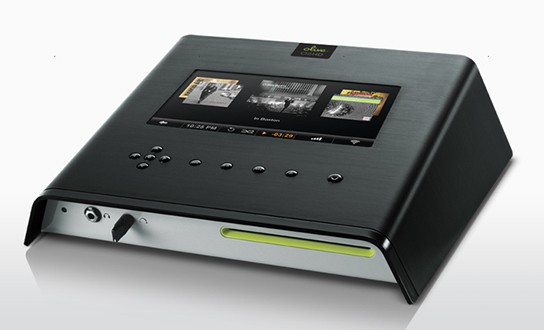 (image credit: Olive HiFi) Olive O6HD Music Server | US$4999.90 | www.olivehifi.com
hot on the heel after the release of the first budget HD Music Server in September, Olive announces the Olive O6HD Music Server this month. dubbed as the HD Audiophile Server, it is no easy task in making such claims especially when we talked home-ripped music. the O6HD spots a 10.1 inch widescreen color touchscreen for ease of browsing your music collection and it comes with a ultra quiet 2TB AV hard drive which is capable of storing up to 6,000 CDs in their original quality or 20,000 HD tracks.
as with all Olive music server, the OH6HD has front slot loading Teach-mechansim CDRW drive and one-touch recording function to turn your CD into a digital copy. to offer the most audiophile experience from the ripped music, the O6HD features a fully-balanced differential Digital to Analog Converter (DAC) with goodies such as two 24-bit/192 kHz DAC modules (Ti Burr-Brown PCM1792) and the TI SRC4194 Asynchronous Sample Rate Converter capable of up-sampling to 24-bit/384 kHz.
aside from ripping CDs, the CDRW is also capable of burning audio, MP3 and Data CDs. supported audio formats are the usual WAV, FLAC, MP3 (128 & 320 kbit/s) as well as AAC (128 kbit/s). for those who loves to immerse themselves with the music without other ambience disturbance, you will be delighted by the high-end headphone output powered by a dedicated TI 192khz/24-bit Burr-Brown PCM1792 and a TI TPA61620A2 high performance audio amplifier.
there are a bunch of connectivity associated with this high-end music server, both analog and digital. analog audio connectivity includes gold-plated RCA, 6.4mm headphone jack, XLR connector – which are usually found on professional A/V equipment. digital audio output is the form of AES/EBU connector, S/PDIF optical TOSLINK and gold-plated S/PDIF coaxial cinch. other connectivity include wireless 802.11n, Gigabit Ethernet, HDMI and USB 1.1/2.0 port.
all these goodies are housed in a passive cooled anodized fine-grade aluminum shell, thus making it not only aesthetically pleasing but extremely quiet. which is an important aspect if you demand the most out of your lossless music. the O6HD is available in Silver or Black. its pretty hard to list down all the features from a almost $5000 machine, so we suggest you checking out Olive HIFI website for more details.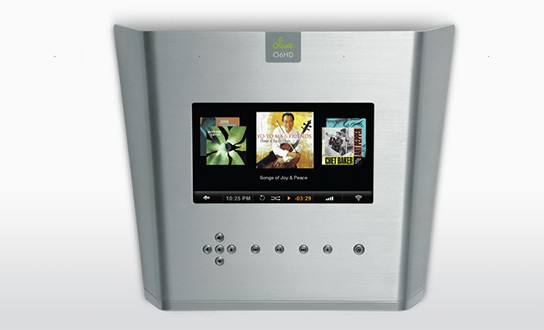 (image credit: Olive HiFi)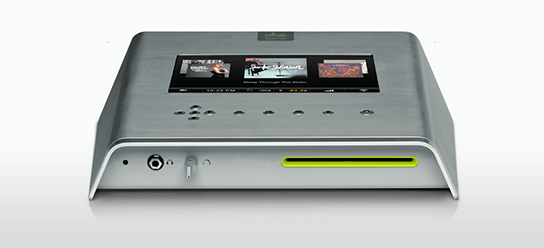 (image credit: Olive HiFi)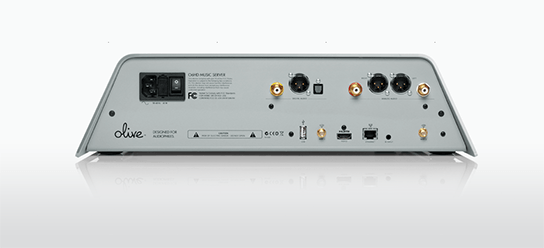 (image credit: Olive HiFi)