at a glance, you probably won't know the Sony Cyber-shot DSC-KW11 here is a digital camera. looking more like a perfume bottle than a digital camera, the DSC-KW11 is designed with fashionistas in mind and with only one goal: be part of your fashion, instead of being just a piece of gadget, and what does fashion-conscious folks like to do? selfie and sharing, and hence, this is what it is built for. it boasts a 19.2-megapixel Exmor RS CMOS sensor, matched to a f2 aperture lens to ensure you will have a picture perfect shot regardless of the lighting conditions. the lens is fitted to a 180-degree swivel and according to Sony, its 21mm wide angle lens will lend you the "illusion of a slender body and a slimmer face" without the need to photoshop the image.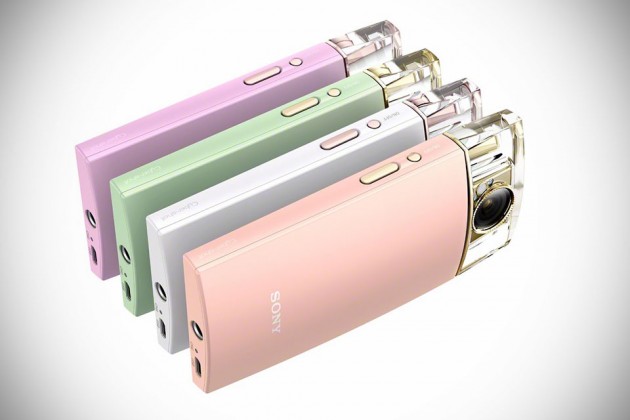 the same powerful lens can be rotated around for selfie shot, while the high-contrast 3.3-inch OLED monitor lets your frame the shot just the way you wanted. but you don't need to stop there. the Cyber-shot DSC-KW11 also offers a multitude of photo tweaks that can be applied before and after taking the photo to achieve the desired look. want a flawless skin? no problem, just apply Skin Toning and Skin Smoothing effects and tweak them to achieve the look you fantasize. want a larger eyes like anime characters or perhaps a slimmer face? sure can do. just use the Eye Widening or Face Slimming effect to make that dream look a reality, well, on photo that is. there is also less deceptive effect, the Shine Removal, for those times when you need to get rid of unnecessary shine.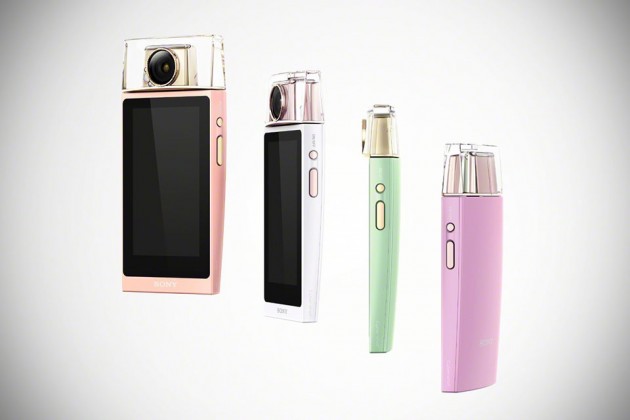 talk about faking one's look. in our humble opinion, the DSC-KW11 is like a camera that does virtual plastic surgery and that said, with this camera hitting the market, dudes have every right to suspect the 'authenticity' of the look their lady friends next time they see them posted on their social media sites. i mean, with 'photoshopping' made so easy and convenient, everyone and anyone can do it right on the camera, which will make you shun the age-old saying of 'seeing is believing'. anyways, enough of the rant. on the user-friendliness aspect, it is enhanced by a Flick Touch Shutter function that lets you set up self-timer by simply flicking through the settings like delay timing and number of images. no buttons or dial to mess with.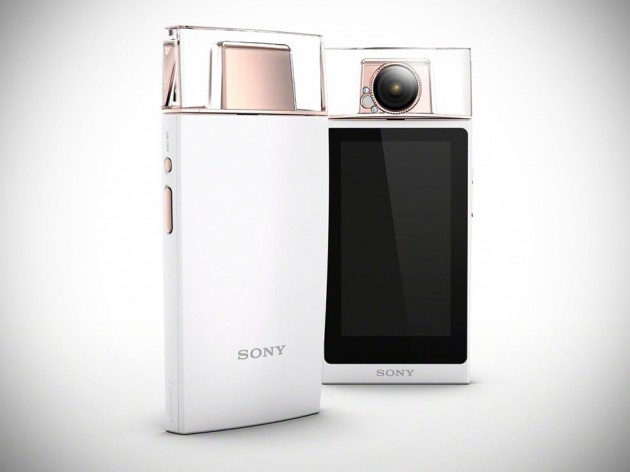 additionally, NFC and WiFi comes as standard, enabling one-touch connection with compatible smartphone or tablet for sharing on social media sites and even remote control the camera with your smart device. finally, wrapping up this whole made-for-fashionista package is a thoughtful touch of Swarovski elements for the added bling and a compact size that fits right in your hands or slips right into your purse. and oh, it even has an attachable ring stand that allows it to stand freely at a tilt or hung on a wall for hands-free selfie shooting. with the DSC-KW11, Sony has seriously gone all the way out to ensure the selfie obsessed fashionistas' needs are covered, but how well this group of users will response to it remains to be seen.
the Sony Cyber-shot DSC-KW11 Digital Camera will be available in four silky pearl colorways, namely white, pink, green and violet, and is slated to hit the stores in select Asia Pacific countries starting October 2014. price remains to be advised.