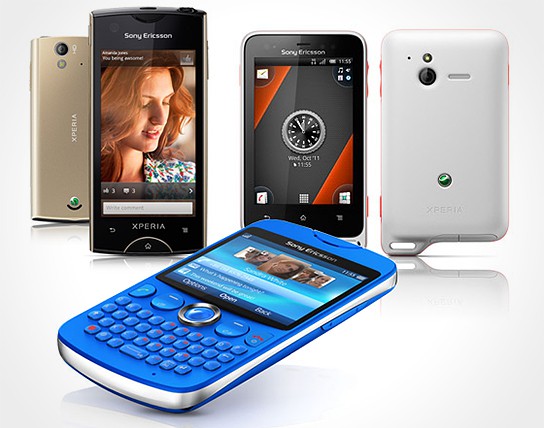 (image credit: Sony Ericsson)
Sony Ericsson has taken its wrap off three new handsets, which include two Android-powered smartphone and a feature phone simply dubbed as Sony Ericsson txt. both Android handsets, the Sony Ericsson Xperia ray and Sony Ericsson Xperia active is powered by the latest Android 2.3 aka Gingerbread OS.
[ad#Google Adsense-text-468×60]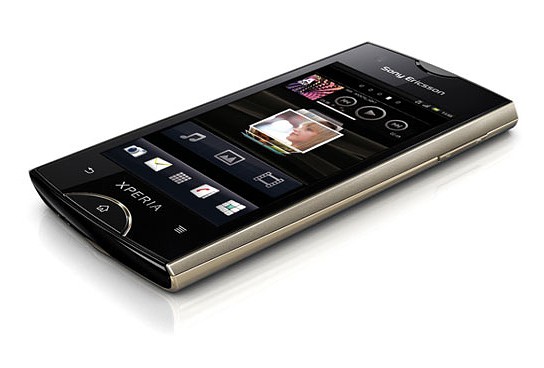 (image credit: Sony Ericsson) Sony Ericsson Xperia ray
the Xperia ray has an uncanny resemblance to the Sony Ericsson Xperia X10 and has some design elements borrowed from Xperia Arc. the Xperia ray is 9.4-mm (0.37-inches) thin and weighs in at just 100-grams (0.22-lbs) and features "some cosmetic tweaks with redesigned menu buttons." the Xperia ray sports a scratch-resistant 3.3-inch touchscreen display with 854 x 480 resolution, a 8.1-megapixels camera as well as a front-facing camera. though, no mention on what's the megapixels of the front-facing camera. the phone will also features Sony Ericsson Timescape User Interface (UI).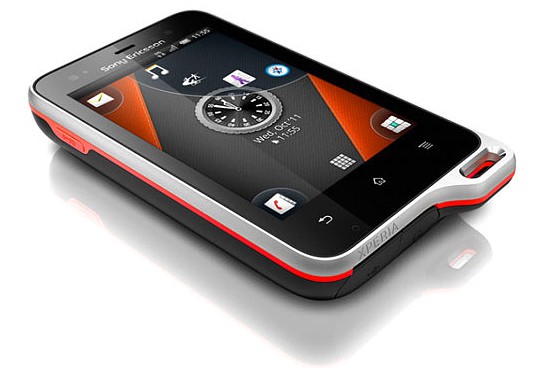 (image credit: Sony Ericsson) Sony Ericsson Xperia active
as for the Xperia active, i guess the name says it all – it is designed for sporty users and the handset features a 3-inch scratch-resistant touchscreen display with 320 x 480 resolution that's capable tracking your fingers even if they are wet. as you would have expected from an 'active' phone, the Xperia active is also water-resistant under 1-meter (3.3-feet) of water for up to 30-minutes and dust-proof. other features include GPS, Bluetooth-enabled and barometer. i know it is a phone designed for active user but i didn't expect to see a barometer to go with it. anyway, the handset will come packaged with a wrist strap, an arm band and replaceable back covers.

(image credit: Sony Ericsson) Sony Ericsson Xperia txt
finally, Sony Ericsson txt is a feature phone with focus on social media. featuring a 2.6-inch display, it comes with a QWERTY keyboard plus a SMS shortcut key. it also has a preinstalled "friends" app that enables you to see social media updates from social network such as Facebook and Twitter. though, it is only limited to up to five friends. oddly, even though the phone is social-centric, it will not support 3G connectivity (duh!) but instead relies on WiFi for updates.
the Xperia ray and Xperia active are slated for release Q3 of 2011 in selected markets with Japan being a confirmed market for the release. the Xperia ray will likely to see a pricing of around $470 to $486, while Sony Ericsson remains uncommitted with the pricing for Xperia active. the Sony Ericsson txt is set to be available in Q4 with a price between $100 to $150.
via CRAVE Asia